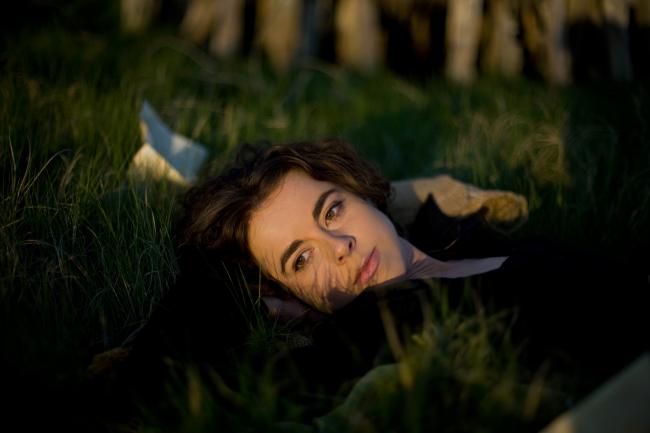 When you come from a family of writers, it's only natural you'd be an author, right? A nice university gig teaching English or Journalism.
Meg Hutchinson grew up reading and writing, but at the age of eleven, found a guitar and starting writing songs. And she hasn't stopped.
Meg is based in Massachusetts and tours the country. Her most recent album on Red House Records is "The Living Side." She was in the Radio Heartland studios to play some songs from that record.

This in-studio feature aired on
Radio Heartland
October 6, 2010.
Guests
Resources
Related Stories
Meg Hutchinson, a musician singing to writers Singer-songwriter Meg Hutchinson says it's entirely appropriate that she's appearing at the Sinclair Lewis Writer's Conference this weekend, as she's always considered herself more of a writer than a musician.
Meg Hutchinson performs in The Current studio One would think that folksingers in Boston are lining up to get gigs and trying to out-do each other in a fiercely competitive scene. But Meg Hutchinson says it's more of a family atmosphere. She's one of Red House Records' newest singer-songwriters and says the Boston scene, where she lives now, is supportive and thriving.