The Brothers Frantzich In Studio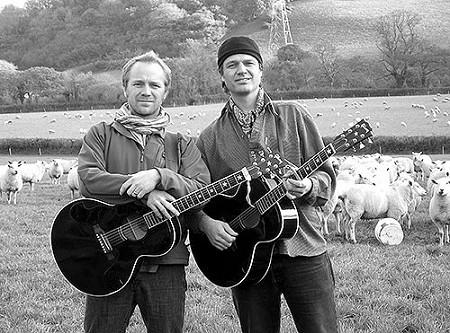 The Brothers Frantzich's annual Holiday Show happens every year near the Thanksgiving holiday. Besides Tim and Paul Frantzich, the stage is graced by several local musicians, and is a fundraiser for "Feed Them With Music", a company started by the Frantzichs to raise money for communities that need help.
This year was the 11th annual show and the money went to a community in Haiti to buy meals. Every dollar donated buys two to five meals for Haitians in need.
Paul and Tim Frantzich, along with lap steel player Joe Savage, stopped by the Radio Heartland studio on Thanksgiving Day to promote the show and a new album.
This in-studio feature aired on
Radio Heartland
November 25, 2010.
Guests
Timothy Frantzich
Paul Frantzich
Joe Savage
Resources