Album Review: Wanda Jackson - The Party Ain't Over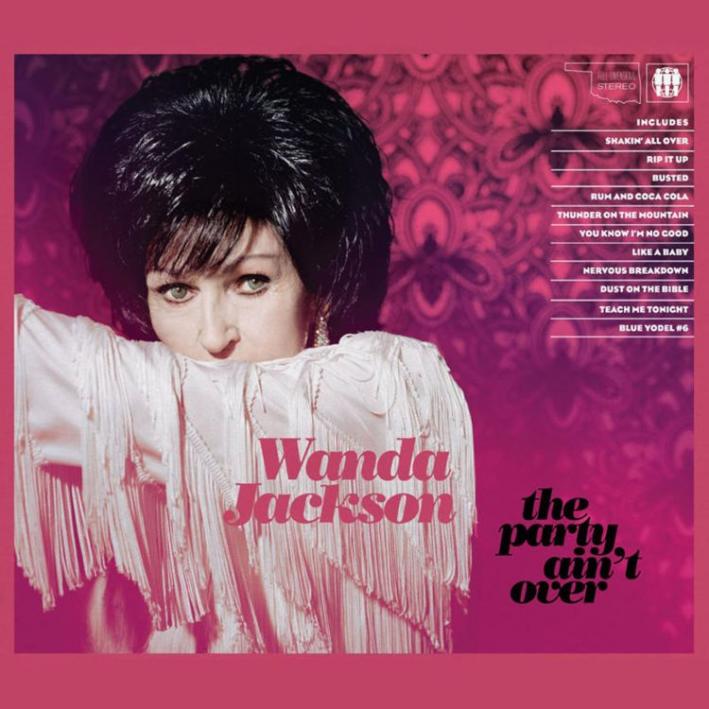 For those unacquainted with Wanda Jackson — Ms. Jackson, if you're nasty — she's the reigning Queen of Rockabilly, with a career that started over 50 years ago. She's cut country, rockabilly and gospel records; toured the world over (at times with Elvis Presley, a one-time romance); and was inducted into the Rock and Roll Hall of Fame a couple of years ago as an Early Influence.
With such a storied and popular early career, it's no surprise that, in 2009, Jack White, erstwhile singer/guitarist of the White Stripes, approached her to do a split single for his Third Man record label. They put together a rendition of Amy Winehouse's "You Know I'm No Good" backed with "Shakin' All Over," an old Rockabilly tune by Johnny Kidd and the Pirates. The single was a success on vinyl and on iTunes, and the two easily came up with nine more covers to round out an album.
What's great about this record, compared to Jackson's older recordings, is the band. The older albums brought her voice to the fore, and the band stayed low in the mix, rarely deviating from the music as it was written. With The Party Ain't Over, Jackson's voice is still strong, soulful and gritty; but the music, too, is vibrant and provocative. Tracks like "Busted" show the band having fun with a carnivalesque theme, and even "Rum and Coca-Cola," which starts out as a rather ho-hum rendition of the original, has the band kicking into a boozy party jam only 20 seconds in. It's as if they'd taken Wanda's signature song "Let's Have a Party" to heart--and Jackson is clearly loving it too, especially on Dylan's "Thunder on the Mountain."
There truly is something for everyone here. Longtime fans of Wanda Jackson will be satisfied, as will Jack White completists (as the band's axe-man, he delivers several facemelting guitar solos). The band is tight, and since it's all covers, the songwriting is above par. The Party Ain't Over isn't just a clever name for an album, this is a great party record, and would fit in at any gathering of folks at any age.