Norah Rendell And The Outside Track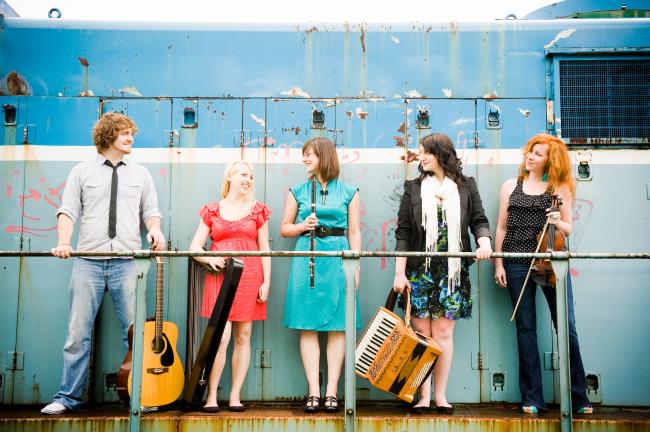 She sings, dances and plays the flute...all at the same time. Norah Rendell is the lead singer and flutist from the Celtic music ensemble, The Outside Track.
She's orginally from British Columbia, but has found a life in St. Paul, Minnesota, even though the Outside Track tours all over the world. She's also one half of a duo with her husband Brian Miller, as well as a few other ensembles. And, she's on the education staff at the Center for Irish Music in St. Paul.
The Outside Track performed in the Twin Cities in late February 2011. Norah stopped in the studio to chat and play some tracks from the band's latest CD, "Curious Things Given Wings".

This in-studio feature aired on
Radio Heartland
February 23, 2011.
Guests
Resources