The Eelpout Stringers In Studio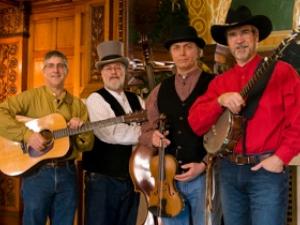 If you're going to name your band after a Minnesota fish, it would make sense to conjure up the image of a REAL fish...like a northern, walleye or bass. Right?
Not so, say the Eelpout Stringers. They're purveyors of old time music and bluegrass and take pride in being named after a slimy creature from the bottom of the lake. But their music isn't as rare a find as the eelpout. They base their playlist with a selection of old folk tunes and newer Americana music.
The Eelpout Stringers (Keeper, Gil, Fin and Bullhead) were in the Radio Heartland studio in March 2011 to talk about how they got their name and play some tunes.

This in-studio feature aired on
Radio Heartland
March 2, 2011.
Resources