Theft of the Dial: The Decemberists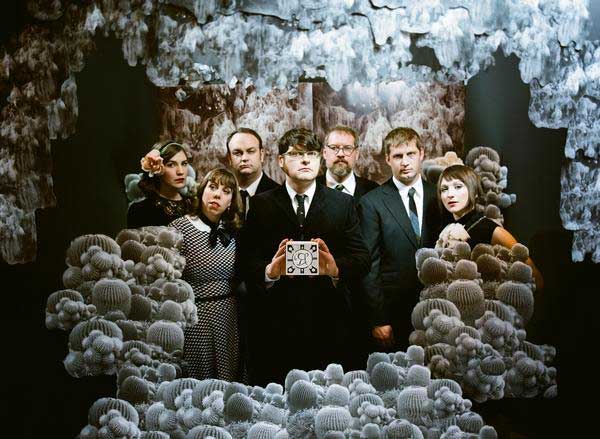 Being a host at The Current, we often have to tackle many tasks at once. Listen to all the new music, scope out the local music scene, check out the facebooks and twitter world, edit and produce. But the Theft of the Dial with Chris Funk and John Moen of The Decemberists allowed me to add something else to my resume, barista.
Arriving a bit groggy from a long night on the road Chris and John stepped into The Current studios with only one request. Coffee, please. Once they were caffeinated we chatted about where they were when they found out The King is Dead hit number one, what it was like working with REM's Peter Buck and how nice it is to wear jeans to play a show.
Then I handed over The Current airwaves and let them play DJ, bringing in some of their friends and tour mates from Portland and some music that they just think is really great. Listen to their thoughts above and check out the playlist below.
Playlist:
Old Light - Wolf and the Whippoorwill
Bert Jansch - A Woman Like You
Dave Rawlings Machine - Ruby
Warpaint - Undertow
Sara Watkins - Same Mistakes
Wye Oak - My Neighbor