The Rural Alberta Advantage performs live in The Current studio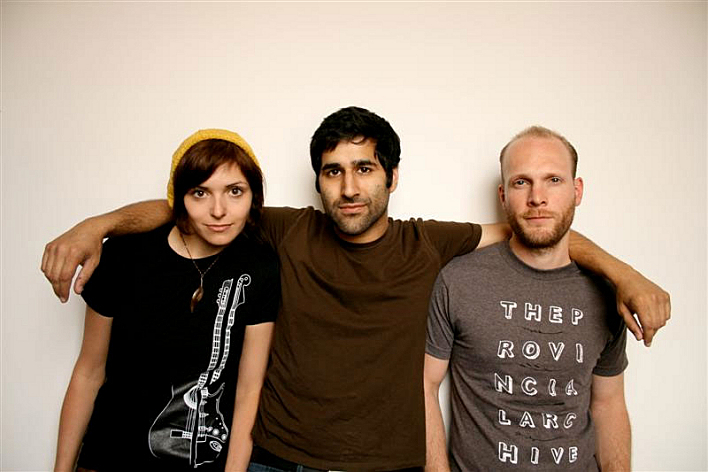 In a sea of internet sensations, The Rural Alberta Advantage definitely hold their own. This Toronto trio caught a much deserved break when online music retailer eMusic declared their 2008 debut Hometown the album of the month. After intensive touring, 2009's SXSW showcased the trio alongside other anticipated bands and brought a buzz that earned the trio a slot on Saddle Creek Record's roster. With exhilarating guitar lines, intricate percussion, and sincere vocals these indie rockers are a talent to be reckoned with.
Songs performed: "Stamp," "Muscle Relaxants," and "Two Lovers."
Guests
The Rural Alberta Advantage
Resources
Related Stories
The Rural Alberta Advantage perform live in The Current studios Drawing inspiration from their hometowns in central and northern Alberta, Canada, The Rural Alberta Advantage reflect their upbringing not only in their name and album title but in their music as well. The three-piece layer vocal haromies over intricate drumming and driving guitar to reflect the landscape and culture of Alberta and growing up in it.