Album Review: Cee-Lo Green - The Lady Killer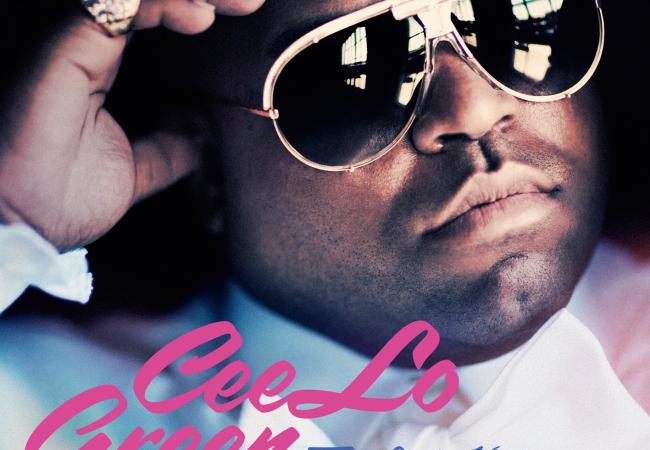 Almost everyone agrees that Cee-Lo's hit single "Forget You" (wink wink!) is the best song of the year. Spin made it their #1 and Rolling Stone #2 in the year end polls--amazing for the mainstream edge of the music media to be proclaiming the virtues of a song with the F-bomb in the chorus! It's a highly deserved follow up to his '06 hit "Crazy," recorded with Danger Mouse as Gnarls Barkley, but for me this cements his reputation as a singles guy. A whole album of his riotous genre-hopping is a hard sell, literally leading to him being dropped by his old label Jive after his previous solo albums.
Perhaps tempered by this experience, you can feel him trying to reign himself on his new one, The Lady Killer, attempting to wrap the album in a concept that will make it work. He would have done well to cut at least two tracks from the weaker second half, where the cliches overcome the soulful celebration. But initially, I was more disturbed by the Licence to Kill-referencing "The Lady Killer Theme" that starts the album (although musically it also sounds like a Bond movie, which is good in my book).
It seems like a tired affectation to do this kind of skit intro, and tied to some of the lyrics in later songs, it really does seem nasty, typically misogynistic. When asked by the NME about the inspiration for "Forget You," co-written with Bruno Mars, Cee-Lo explained that it was aimed at the industry. "Just like we call a storm or a ship by a girls name, similarly this is about having to be kind and court the industry and put up with it's BS," he mused. "Killing is business, murder is emotion, I'm killing the game."
Apparently he was a goth kid when he was growing up, and he shows his respect for the indie-rock community by covering Band of Horses at the end of the album. How well the song fits, bringing this stylish, string-laden soul record to a close, suggests that there's more crossover potential between genres than any of us realize. Cee-Lo's strength is attempting to meld these disparate pieces together in a unique way. Considering The Lady Killer came together with the help of a large and varied group of producers--including Mars, Salaam Remi, Jack Splash and Fraser T Smith--it's amazing how distinctly old school, soulful (in the true sense of the word) and cohesive it sounds. But it's Cee-Lo's voice that carries the project and compared to all the other artists who are attempting similar R'n'B revival stuff, he's the best. It's been suggested that this album is an attempt to pick up where Barry White left off, and he succeeds once or twice, which is great when you realize that no one has really ever tried that before!