Album Review: The Big Pink - A Brief History of Love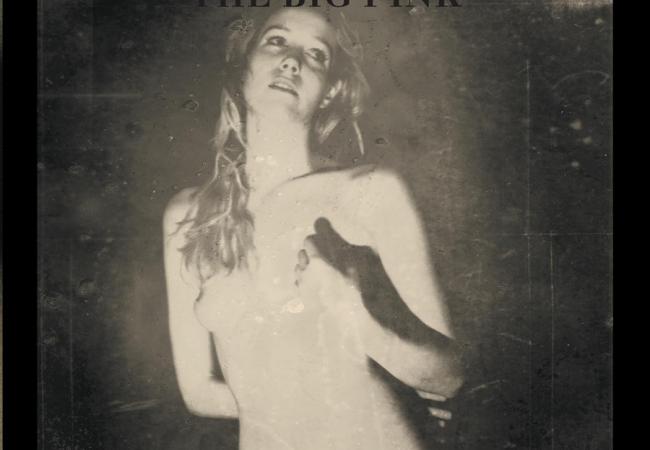 Do you remember your first encounter with love? It was probably more like a teenage infatuation, which is far shorter, lived and concentrated but sometimes just as painful or sweet. When you're very young you wear your heart on your sleeve and everything is terribly serious and intense. That first taste of obsession is hypnotizing and all encompassing. It's not a surprise that artists, writers, film makers, and musicians have been so captivated by the subject of love.
Brace yourselves for The Big Pink. When I first heard their song "Velvet" in the dead of winter this last January it hit me equally as hard as a crush. Nine months later I'm still obsessed with this song. Their new album A Brief History Of Love is a sensual palette of sound that lead singer Milo Cordell says encompasses "every different aspect of love. The good, the bad, the boring, the exciting, the dreams, the nightmares, the whole thing."
Multi-instrumentalists and childhood friends Robbie Furze and Milo Cordell formed the Big Pink in their home studio in London in 2007. Furze had previously been the guitarist for bands Panic DHH and Alec Empire, while Cordell's day job as the founder and owner of Merok Records which had him fostering the musical talents of bands like the Teenagers, Klaxons, and other British bands. They named themselves after The Band's Music From Big Pink, but their influences are far from The Band, sticking closer to what they grew up listening to like The Jesus And Mary Chain, Spaceman 3, Echo and The Bunnymen and The Pixies. The buzz can spark a blaze quickly these days with the powers of the internet. Soon folks were senseless for The Big Pink. Their success came quickly signing to 4AD records almost as soon as winning the prestigious Philip Hall Radar Award for best new act at the NME Shockwave Awards.
A Brief History Of Love is engorged with anthemic properties, ambient atmospheres, metallic chiming guitars and electronic textures reminiscent of the late 90's Radiohead's "Ok Computer" or Autechre. This record not only sounds dark, but is dark. But, don't christen them anti-romantic because of that. The darker side of love can be just as tender and passionate as that first fiery spark. Matching the fervor of love with the enormity of their sound, The Big Pink has recreated the feeling and Neo-psychedelia of 90's Shoegaze while equally capturing the ecstasy of a tortured soul in love.
Melanie Walker, Music Director