Iron and Wine Performs in the UBS Forum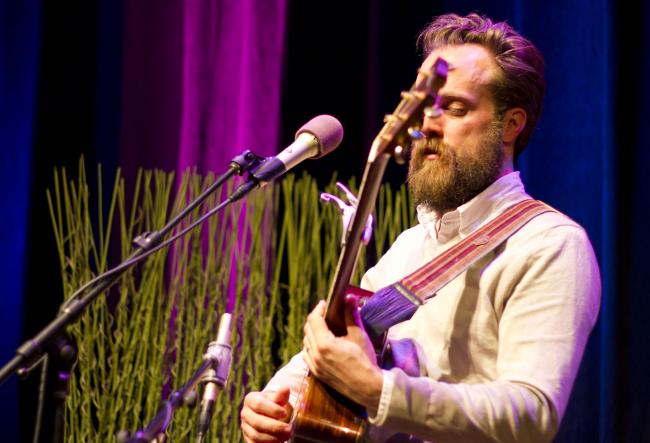 Sam Beam, who performs under the name Iron and Wine, brought his signature acoustic sound (and beard) to Minnesota Public Radio's UBS Forum, playing a couple of songs off his newest record "Kiss Each Other Clean".
Beam answered questions about musical inspirations and collaborators, how to write music while caring for five daughters, and the differences performing in front of intimate venues versus outdoor festivals.
Beam performed three songs and answered questions in front of a live studio audience. Co-hosted by Jill Riley and Steve Seel, the event was recorded for an in-studio session airing on The Morning Show April 20, 2011 at 7:30 a.m. The in-studio audience was made up of ticket giveaway winners, donors and local media outlets.
Songs performed: "Tree By The River," "Woman King," "Half Moon"
Full audio and video of one or two songs will be available after the April 20th in-studio session airs.
Guests
1 Photo
Same Beam, who performs as Iron & Wine, in The Current studio.

(MPR / Nate Ryan

)