Blueprint performs in The Current studios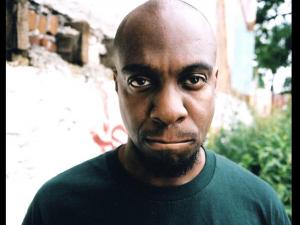 Hip-hop artist, skilled freestyler, and producer Blueprint first received attention when he appeared on a track off of producer RJD2's Deadringer. After that, he and RJD2 formed the hip-hop duo Soul Position and came out with several albums before Blueprint struck out on his own.
He is known for experimenting with synths, drum machines, and R&B arrangements to back his politically and socially critical lyrics. Originally from Columbus, Ohio, Blueprint signed to Minneapolis label Rhymesayers Entertainment and released his latest album, Adventures in Counterculture, earlier this April.
He stopped by The Current studio and performed:
"Body Movin'," "My Culture," "Rise And Fall,"
"Radio Inactive" and "So Alive."
Guests
Resources