No Bird Sing perform in The Current studio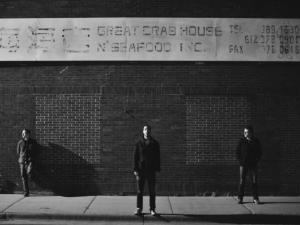 No Bird Sing's Eric Blair (Joe Horton), Graham O'Brien, and Robert Mulrennan continue their bold and raw approach to hip-hop on their sophomore release Theft of The Commons. Theft of the Commons is built on more organic ground than their 2009 self-titled deubt. Recorded in a barn in rural Minnesota the band drew inspiration from the stark autumn landscape.
Theft of The Commons lies heavy with themes of loss and introspection. Both the album and release show at The Cedar on April 29th are dedicated to No Bird Sing friend and collaborator Michael Larson.
Songs Performed: " Basquait Loves Company," "Afterlife Insurance," and "River Blue Truth."
Guests
Resources
Related Stories