Album Review: Raphael Saadiq - Stone Rollin'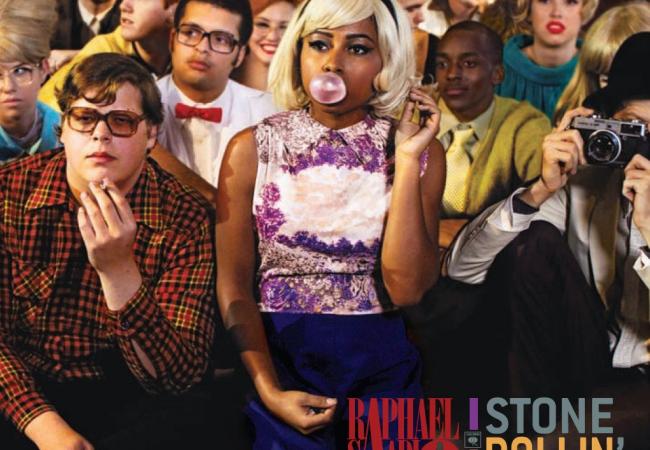 There has been a revival in recent years of "old school" soul and R&B. Raphael Saadiq didn't just hop on the bandwagon, he's been driving it! Raphael founded the multi-platinum group Tony! Toni! Tone! and he's produced and collaborated with Joss Stone, D'Angelo, and John Legend. He released The Way I See It in 2008 which was nominated for 3 Grammys, featuring guests like Stevie Wonder, Joss Stone and Jay-Z.
Saadiq is immensely talented. He can do it all — sing, write, produce and perform. Maybe you saw him tearin' it up with Mick Jagger on a salute to the late soul singer Solomon Burke at this year's Grammy Awards.
Raphael Saadiq continues his mission on his 4th album, Stone Rollin'. Right out of the gate, on the album's lead track, "Heart Attack," you can tell this is grittier and more electric than its predecessor. When Saadiq sings, "You're givin' me a heart attack," he sounds as wicked as the late Wilson Pickett!
It's kinda fun to play "Spot the Influences" when listening to this album. I hear Jimi Hendrix, Albert King, Chuck Berry, Howlin' Wolf, Curtis Mayfield and the Psychedelic Soul era of the Temptations. That Tempts influence is all "Go to Hell," another of the album highlights, which is full of lush strings and gospel harmonies, with a hint of psychedelia and Saadiq's impeccable vocal styling.
If you ever thought this guy was just following the Motown template, think again. He's been to Soulsville, U.S.A (Memphis) as well! There's a Stax-Volt groove all over "Radio," and it's ready for your dance party! On the track, "Day Dreams," you can hear hints of bluesmen like Muddy Waters or Howlin' Wolf. Robert Randolph adds his soulful sacred steel to this one.
Saadiq isn't just a "retro" or "old school" artist. (Check out the sultry rap from Taura Stinson on the track "Good Man.") He mentioned in a recent interview in USA Today that he is wary of those labels applied to his musical sensibility. "Isaac Hayes once told me — and rest in peace, Mr. Hayes — that there's no such thing as old-school. He said, 'You either went to school or you didn't.' I just follow great people. If you want to play like a pro, you learn from the pros."
Call Stone Rollin' anything you want. I'll call it a "classic." Keep on learning, Mr. Saadiq!