Roe Family Singer perform in The Current studio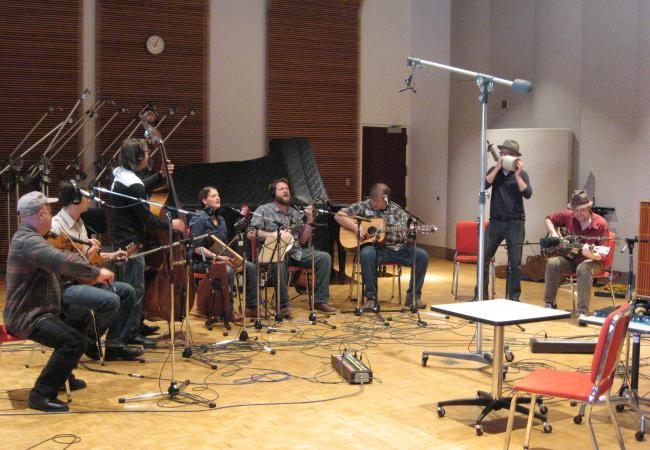 The Roe Family Singers have long been a mainstay at the 331 Club playing every Monday night, minus two, for the past six years. Formed by the husband and wife duo of Quillan and Kim Roe in 2004, now nine members strong the Roe Family Singers are fine tuned folk organization including a musical saw and jug player.
In February of 2010 with the help of a few barrels and a brownie with blue frosting, the Roe Family Singers won the 28th Annual Battle of the Jug Bands and took home the coveted waffle iron. 2011 boasts the awarding of the McKnight Fellowship for Performing Musicians and the release of their second full length album. The Roe Family Singers will be celebrating the release of The Owl and the Bat and the Bumblebee at none other than the 331 Club on Friday and Saturday June 17th and 18th.
Songs performed: "Lil' Billy Reuben," "Happy Girl," and "Working on a Building."
Guests
1 Photo
Roe Family Singers

(MPR

)