The Heavenly States perform in The Current studios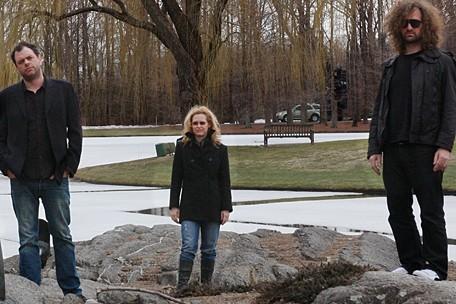 Maybe you know Heavenly States because you saw them featured on CNN for playing in Lybia in 2005, shortly after the ban on western artists was raised. Maybe you discovered them recently because Britt Daniel of Spoon is featured on their latest single, "Berlin Wall." Maybe you've picked up one of their recordings over the last few years, or maybe you've known one of the members since high school.
Ted Nesseth, the lead vocalist of the band was jonesing for a trip to the Twin Cities to visit friends and family members. The band isn't out on tour but we wanted Ted to drop by so we could get caught up with him. What ensued was a fun-spirited interview and performance.
We discussed the incredible, enduring lyricist Lita Ford, the death of the full length record and some of the band's future plans.
You might think you know Heavenly Sates. But if you think they're at all about rock star egos and seriousness... you won't find that in this interview. You'll find some laughs, an invitation to dinner and three really great tunes.
Songs played: "Model Son," "Berlin Wall" and "Hope Is On The Way."
Guests
Resources