Jolie Holland performs in The Current studios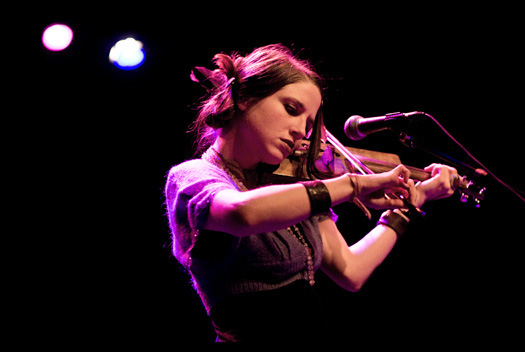 Jolie Holland may have once been a founding member of the Vancouver group the Be Good Tanyas, but she was born in Texas. It's those American roots, perhaps, that color her solo career, which is built upon a rich tapestry of different Americana styles, from bluegrass to blues to folk.
Holland went solo in 2003 with the much-praised Catalpa, and has continued to release new work every couple of years. Her most recent album, Pint of Blood, was released last month on Anti- Records.
Jolie Holland stopped by the Current studios to play a few songs and talk to Mary Lucia.
Songs performed: "Golden Yellow" and "Tender Mirror."
Guests
Resources
1 Photo
Jolie Holland

(Image courtesy of artist

)