Album Review: Red Hot Chili Peppers - I'm With You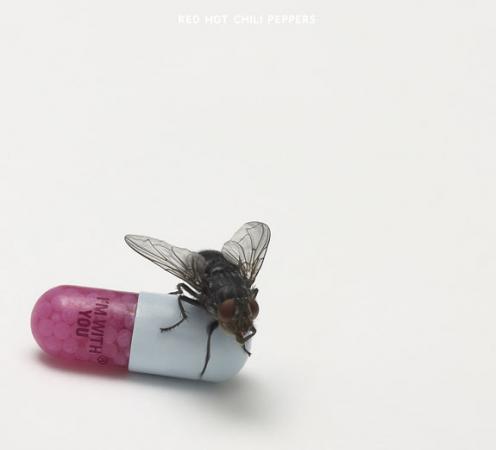 With nine albums already under their belts, the Red Hot Chili Peppers have the sort of name recognition that allows you to know what a new album would sound like without hearing it. You know there will be funk, a bit of punk, some of that chilled out surfer-style ska, heavy on the bass with Anthony Kiedis's half-rap vocals sputtering and holding over the beat. And, if that's what you love about the RHCP, you won't leave the new album, I'm With You, disappointed. I was more intrigued by the songs that stretched beyond the expected. Sounding sober, tight and focused on their tenth studio release, the band offers up a little something for everyone.
If you're a long time fan and looking to sink into the RHCPs you know and love, you'll be digging "Ethiopia", a classic Chili Peppers jam. Full of funky heavy bass that only Flea can deliver. There's also "Look Around," with Kiedis doing some old school rapping over another heavy Flea bass line. If it's getting towards the end of the night and you want to get some hormones raging, toss on "Did I Let You Know," which mixes in steel drums and trumpets to give a tropical and sexy feel to the surfer rock.
I was surprised by the piano intro to "Happiness Loves Company," with a marching drum beat that rolls along, the sort of song that keeps a good mood going. The band throws in a couple of slower ballads, too. "Police Station" unfolds as a beautiful love story, Kiedis's voice sounding light, gentle and melodic. The piano is brought into this one as a mid-song solo, adding dramatic tension to the song. One of the highlights on the album for me was the other ballad, "Brendan's Death Song." Starting off with just the acoustic guitar and a lonely Kiedis crooning, "Like I said you know I'm almost dead, I'm almost gone", with the drums kicking in to speed things up and plugging in as the song rolls along to the three-minute mark, where the drum solo crashes with a force sounding more like Cold War Kids or Kings of Leon.
My only complaint with the album is the single that they put out first, "The Adventures Of Rain Dance Maggie." It sounds like it could have appeared on any Pepper's album. With so many more funky, beautiful or soaring songs to choose from, it's the most obvious choice. I'm With You showcases that they've got more up their tennis socks than that—and they shouldn't have to bend to our expectations.