Album Review: Peter Wolf Crier - Garden of Arms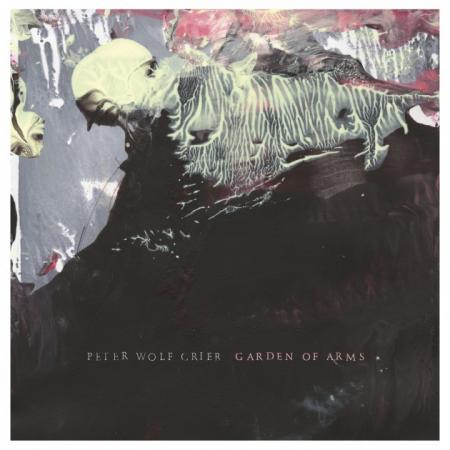 On the heels of their 2010 debut Inter-Be, locals Peter Wolf Crier are out with their sophomore release Garden of Arms just fifteen months later. They took six of those fifteen months to write the record, all while playing over 100 shows in that same time period. Considering they wrote Inter-Be in one frantic night, six months probably felt like a copious amount of time even while playing constantly.
Living in the Twin Cities but originally from just across the border in Eau Claire, Wisc., the Peter Wolf Crier story sounds familiar—an Eau Claire band that breaks and signs to Jagjaguwar Records, a trail blazed by Bon Iver's Justin Vernon. The duo of Peter Pisano and Brian Moen began in Eau Claire. Pisano was fronting Wars of 1812 and Moen was drumming for Amateur Love and Laarks. As those bands went their course, the pair began this new project in Minneapolis and recently picked up Kyle Flater on keys and guitar for the live shows.
Not just the story, but the sound is familiar too. The "Eau Claire Sound," born of a small but fertile music cohort, is full of jazz band kids and musicians that have all played in each other's bands. The theme seems to be technically virtuosic musicians with unbridled creativity and the ability to see a composition as a whole, not just a song. It's not just Bon Iver. It's Megafaun, Volcano Choir, Laarks and Collections of Colonies of Bees, most of which are interconnected (and usually by Vernon).
Peter Wolf Crier fits right into this mold. It is evident on Garden of Arms that this is a whole album and not just a collection of songs. While several songs—like "Settling It Off," with its evocative organ, and "Beach," which could be mistaken for a Radiohead song if it weren't for the vocals—are beautiful pieces on their own, several songs—including the opening track "Right Away," with reverse loops that start a cascade of other loops—really shine within the context of the rest of the record. Using guitar pedals like paint brushes with a palette of colors, Pisano manages to make the duo fill every inch of the musical canvas with bright sounds and thick melodies, resulting in a lush feel. PWC get some help from Zach Rogue of Rogue Wave, who guests on "Hard Heart." Compared to Inter-Be, this album feels fuller, more produced and thoughtful, and I suppose that's what six months versus one night will do.
In spending more time recording, it is evident that Peter Wolf Crier has grown immensely in the last year. There's a sense that Peter Wolf Crier have honed their sound and found their musical identity within the numerous Eau Claire bands. Just like a set of twins, there are always defining features to tell them apart.