Album Review: John Maus - We Must Become the Pitiless Censors of Ourselves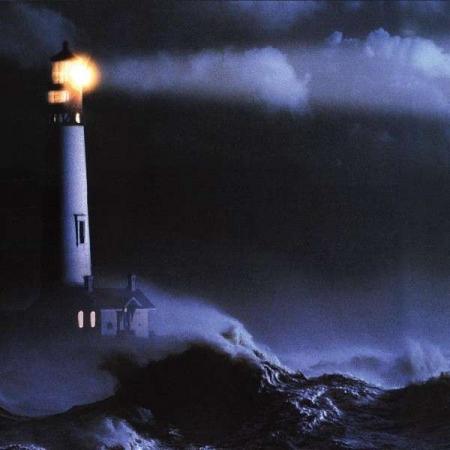 Austin, Minnesota's own John Maus—who made an appearance on the Local Show a little while back—released his third full-length album, We Must Become the Pitiless Censors of Ourselves, earlier this year. The album joins the ongoing flood of lo-fi, psychedelia- and electronica-infused music that has been steadily building in certain corners of the indie rock scene for a couple of years. While many of these artists offer little to distinguish their music from the rest of the pack, John Maus brings something vital and fresh to this growing zone of sound.
This trend appears to have begun with the emergence of the much-maligned "chillwave" genre label, initially used to group together artists like Washed Out, Ducktails, Neon Indian, Memory Tapes and more circa summer 2009. The "chillwave" name may have faded in currency (only to be followed by scads of equally ephemeral names), but the basic stylistic coordinates continue to define a lot of new indie music.
So where does John Maus fit into all of this? Well, for one thing, he's a former classmate and sometime collaborator of Ariel Pink, whose early 2000s albums crystallized the collective concerns of the new indie generation now coming out of the woodwork. Like the "chillwavers," Maus borrows from Pink a warped take on pop songwriting, a decidedly lo-fi and dubbed-out approach to production and a melodic sensibility that romanticizes the hooks of '70s and '80s pop and rock.
Maus' music cuts a little deeper, hewing closer to the emotional core of Pink's sound without caricaturing its pathos. Meditating on memory, media and the incestuous overlap between personal and pop-cultural nostalgia, Maus emerges with a darkly imaginative sound.
Sometimes, this means building a dense, cryptic tapestry of musical allusions. The single "Quantum Leap" sports a bassline that at first struck me as a dead ringer for Joy Division's "Transmission" or "She's Lost Control," but now sounds like a borderline-plagiaristic echo of Devo's "Mongoloid." The title of standout track "Cop Killer," meanwhile, nods to the controversial 1992 song from rapper Ice-T's proto-nu-metal outfit Body Count.
Maus' album is more than a game of superficial references, however. Beneath, above and around these sonic citations, Maus cobbles together a lush, gauzy electronic sound. Opener "Streetlight" has a foundation of crisp synthesizer arpeggios and rigid bass throbs, but ethereal chords and Maus' heavily reverbed vocals give it a slippery, dreamlike feel.
Maus' voice is a curious thing. It can be quite lovely at times, yet elsewhere his thick baritone and stately enunciation sound completely ridiculous. This flexibility—Maus' equal command of the twin weapons of humor and sorrow—allows him to both conceal and accentuate the strangeness of the album's sound, often in unexpected ways.
On slower, gentler songs like "Hey Moon," the sadness that undergirds the entire album comes to the fore in a less theatrical, more tender way. On that song, Maus is joined by singer Molly Nilsson (who originally wrote and performed "Hey Moon" for her 2009 album These Things Take Time). Together they croon lines like, "Hey moon/ It's just you and me tonight/ Everyone else is asleep." Throughout the album, Maus' simple melodies and rigid, wooden delivery recall Stephin Merritt of the Magnetic Fields, and "Hey Moon" is especially redolent of some of Merritt's gentler tunes.
Like Merritt, Maus is a playful songwriter whose work often relies, at its core, on conventional pop structure and melody. Indeed, if you strip away the bizarre production choices, idiosyncratic vocals, and thick coating of lo-fi haze, many of Maus' songs sound like deliberately sabotaged '80s new-wave anthems. Yet other tracks on We Must Become veer more sharply towards the eccentric and outlandish. "Matter of Fact," for example, relies on a bizarre solitary lyrical proclamation—"P***y is not/ a matter of fact"—repeated ad nauseum.
Maus' album thrives off the tension between the absurdity of songs like "Matter of Fact," the peculiar grandeur of songs like the excellent closer "Believer" and the dark, strange intimacy of "Cop Killer" and "Hey Moon." But the ultimate internal contradiction in Maus' work, the irresolvable, mysterious conflict that catalyzes and animates his entire aesthetic, is its the ineffable way it draws so heavily on the past—or on Maus' (and our own) memories of it—while also opening up unfamiliar and potent new musical landscapes.