Crimes perform in The Current studio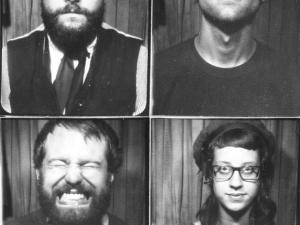 What started as a demo project for Andrew Jansen turned into a full band named after the content of the songs he was writing about, Crimes. The original demos, with all parts performed by Anderew, were about a seedy action, jealousy, or crime. The songs were posted online and paired with links to Minneapolis Crime Statistic. Many seemed interested in the tunes so Luke Friedrich, Reese Hagy, and Hannah Fraser were brought on to bring the hazy jangle of Crimes to life.
Crimes is set to release their debut album Good Hope on October 22nd at The 7th Street Entry.
Songs performed: "What Is Open," "Gold in Your Eyes," "Bathe."
Guests
Resources