Megafaun performs live in The Current studio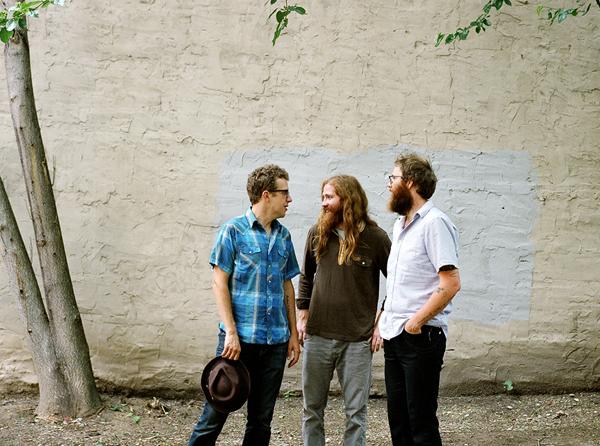 Tied to the well-known Eau Claire, Wisc. scene, Megafaun began as brothers in jazz band then morphed into a band known as DeYarmond Edision. That band moved to North Carolina, where they enjoyed the warm weather, but eventually lost their lead singer, who went on to be Bon Iver. They became the three piece that has released three records under the name Megafaun. And this month, they've added a member to the band and released their fourth, self-titled album packed with tight harmonies and Neil Young-like melodies.
They stopped by The Current studio for a session with Bill DeVille. They also brought their friend Doug Paisley along to play a fourth song that he initially recorded with Feist.
Songs performed: "State/Meant," "Kill The Horns," "Second Friend," and "What I Saw" with Doug Paisley.
Guests
Resources
Related Stories
Megafaun performs live in The Current studios Megafaun, the Durham, North Carolina - by way of Eau Claire, Wisconsin - trio of brothers Brad and Phil Cook and friend Joe Westerlund have been making music since Jazz Camp in 1997.