Album Review: Feist - Metals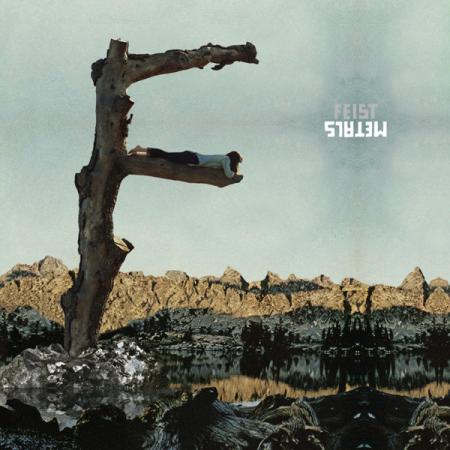 The real test of a true musician is whether they can consistently make good records while still developing, growing and experimenting. The term "sophomore slump" points directly to this. Often, bands and musicians can't maintain that magic that made the first record awesome, or they just try to recreate it while their audience has grown and moved on. 

Feist's The Reminder was number one on my Top 89 list in 2007. I listened to that record over and over, and I still go back to it often (and even I mentioned how much I was anticipating a new record probably every time I played her music during my shift).
This week, her fourth album Metals is finally being released after four years, so you can imagine my anticipation and hope that this album can live up to my love of The Reminder. That album, her follow-up to Let It Die, proved then that she can develop her sound from one album to the next.
Metals experiments with other sounds while still maintaining what makes Feist, Feist — a voice that is its own distinct instrument and conveys her emotion and meaning. In "The Circle Married The Line," she bounces between notes like a song bird in the spring. In "Anti-Pioneer," her voice is the main instrument in front of subtle bass and sparse snare and cymbal. The album opens with "The Bad in Each Other," one of the best songs on the new album, has a Celtic-ballad feel.


One thing that always stands out to me about Feist is her ability to write and accent certain phrases so that they stand out. In "How Come You Never Go There," she has a sentence that seems to encapsulate everything she's talking about in the song, "You carry on as if I don't love you..." She enunciates it as if to say "I really want you to hear this." It's like the lyrical version of dynamics.
Feist's ability to find a balance between moving forward and maintaining what she does well is the greatest strength of this record and her song writing. I have a feeling her record will land in my Top 89 list this year, too.