Buffalo Moon performs in The Current studio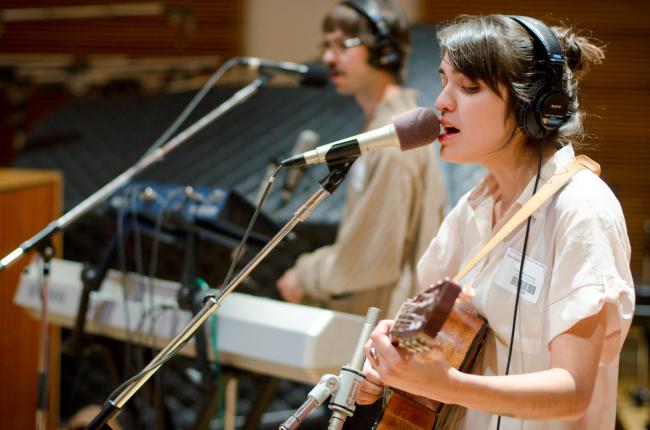 Buffalo Moon's sun-drenched sounds have moved off of the coast and into the jungle on their sophomore release Selva Surreal. With its title appropriately translating into "Surreal Jungle," the album finds Buffalo Moon stepping away from the breezy and dreamy sound found on their debut Wetsuit and diving into a psychedelic forest where laser sounds grow like palm trees.
Selva Surreal will be out on the local label Moon Glyph, and the CD release show is Friday, October 28th at Hell's Kitchen.
Songs performed: "Vida Canibal," "Chica de Luna" and "Moses Baby."
Check out this video from this summer's Music & Movies series featuring music from Buffalo Moon.
Guests
Resources
Related Stories
4 Photos
Buffalo Moon

(Nate Ryan / MPR

)

Buffalo Moon

(Nate Ryan / MPR

)

Buffalo Moon

(Nate Ryan / MPR

)

Buffalo Moon

(Nate Ryan / MPR

)
View 3 more photos