Explosions in the Sky - In Studio Slideshow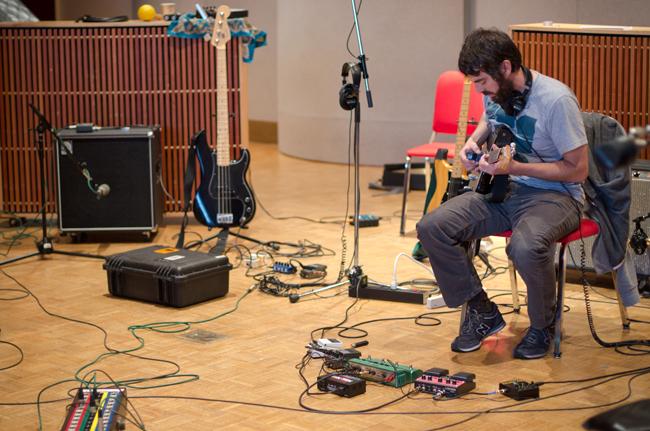 Explosions in the Sky stopped by our studio and played two songs off their latest album Take Care, Take Care, Take Care. Here is a slideshow with all the goods.
Guests
Related Stories
Explosions in the Sky perform in The Current studios For a band that plays mostly lengthy, cathartic, guitar-led instrumentals, Explosions in the Sky have amassed an impressive following. Since the band formed in 1999 in Austin, Tex., their have albums have reached ever-larger audiences and racked up increasing critical adoration. The quartet stopped by The Current studios to chat with Mark Wheat and play a few songs.
15 Photos
Explosions in the Sky

(Nate Ryan

)

Explosions in the Sky

(Nate Ryan

)

Explosions in the Sky

(Nate Ryan

)

Explosions in the Sky

(Nate Ryan

)

Explosions in the Sky

(Nate Ryan

)

Explosions in the Sky

(Nate Ryan

)

Explosions in the Sky

(Nate Ryan

)

Explosions in the Sky

(Nate Ryan

)

Explosions in the Sky

(Nate Ryan

)

Explosions in the Sky

(Nate Ryan

)

Explosions in the Sky

(Nate Ryan

)

Explosions in the Sky

(Nate Ryan

)

Explosions in the Sky

(Nate Ryan

)

Explosions in the Sky

(Nate Ryan

)

Explosions in the Sky

(Nate Ryan

)
View 14 more photos