Explosions in the Sky perform in The Current studios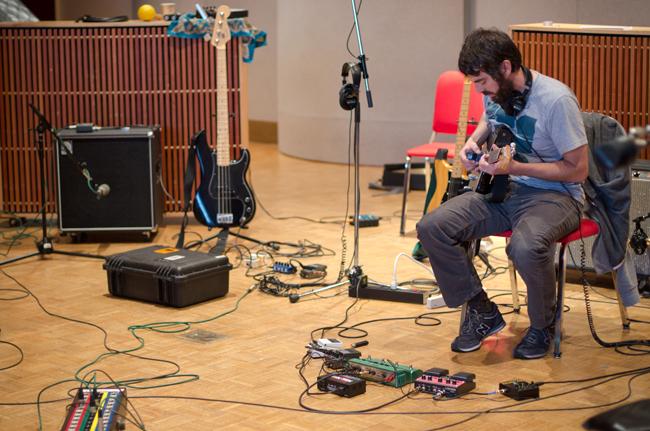 For a band that plays mostly lengthy, cathartic, guitar-led instrumentals, Explosions in the Sky have amassed an impressive following. Since the band formed in 1999 in Austin, Tex., their have albums have reached ever-larger audiences and racked up increasing critical adoration.
Their debut album, the self-released How Strange, Innocence, was circulated on an extremely limited basis, mostly on CD-Rs. With their sophomore album Those Who Tell the Truth Shall Die, Those Who Tell the Truth Shall Live Forever and the follow-up The Earth Is Not a Cold Dead Place, however, the band was catipulted into the spotlight, and discovered that their appeal extended far beyond the experimental post-rock scene, drawing devotees from throughout the ever-growing indie community.
Explosions in the Sky's sixth studio album, Take Care, Take Care, Take Care, was released this spring to widespread critical admiration, and even saw modest but impressive chart performance in the UK and the US.
The quartet stopped by The Current studios to chat with Mark Wheat and play a few songs, including "Be Comfortable, Creature" and "Let Me Back In." Enjoy their performance, and be sure to check out the full slideshow from their session.
Guests
Resources