St. Paul Ford assembly plant confirmed closing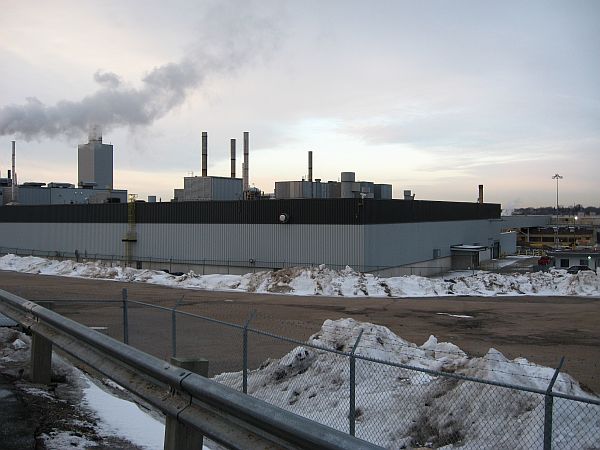 Mayor Chris Coleman expressed his sadness at the announcement of the closure of the Ford Motor Company assembly plant in St. Paul.
In an email statement to news media on Monday, Coleman said that he is sad to see the plant close, but is optimistic for the opportunity to put the facility to new use. Workers at the plant assemble the Ford Ranger pickup there. The company is ending production of that model in the United States.
"While we are sad to see their doors close, we are optimistic about the opportunity to use this land to create new businesses and jobs," Coleman wrote. "Through our partnership with Ford and a redevelopment framework in place, we will create new uses for this site that are of the greatest benefit to the region."
Coleman released the statement in response to Ford's official closure notice of the Twin Cities Assembly Plant on Dec 19, 2011.
"My thoughts are with Ford employees and their families today. Since the first Model T rolled off the line 86 years ago, Ford has impacted the history, character and livelihood of Saint Paul," he said. "We are thankful for Ford's contributions to the city and the community involvement of its employees."
Company officials have been planning the closure for years. It affects 769 hourly workers plus their supervisors.
Coleman said even though the news has been a long time coming, it's still a blow to the city. He says finding a developer for the property is a top priority for the city.
"It's an incredible site. There's just so many things to offer there," Coleman said. "We think it's an opportunity to put jobs back on the site, put housing on the site, put retail on the site, and do it all in a way that fits with the character of the neighborhood and the city of St. Paul."
Related Stories
3 Photos
The Ford Ranger, like this one for sale at a dealership in Inver Grove Heights, is made at the company's assembly plant in St. Paul.

(MPR photo/Tom Weber

)

Ford manufacturers the Ranger pickup truck at its St. Paul plant.

(MPR photo/Tom Weber

)

Ford's assembly plant in St. Paul.

(MPR Photo/Tom Weber

)
View 2 more photos