Album Review: The Big Pink - Future This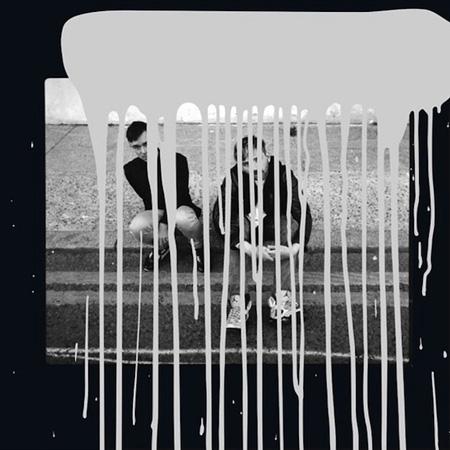 British indie duo the Big Pink emerged in the late 2000s with a noisy electro-pop sound that fit perfectly with the electro-influenced strains of indie rock that have been increasing in popularity in recent years. Yet with their anthemic choruses and epic lyrics, the Big Pink also evoke the wide-eyed, stadium-ready indie psychedelia of American bands like the Flaming Lips and MGMT, and their sweeping emotional palette of angst and wonder also echoes classic '80s British indie bands like the Cure.
On their 2009 debut A Brief History of Love, the band's songs were swathed in guitar feedback and noisy ephemera. On their new release, Future This, their stylistic palette is far broader and more eclectic. Here, The Big Pink largely jettison guitar sounds and focus on crafting psychedelic and electronic soundscapes. While it's hard at first not to miss the shoegaze-inflected style of the first album, the new approach yields impressive results.
The band has claimed that they were heavily influenced by contemporary hip-hop during the making of Future This, and you can hear it in the percussive, loop-heavy backings they've put together for this set of songs. Yet the album's sound also seems to draw upon the same set of inspirations and aspirations as the hazily nostalgic and dance music-influenced music that's spread like wildfire across the indie scene in the last few years. Indeed, some of the figureheads of this set of styles — including Salem, Crystal Castles and Teengirl Fantasy — are among the bands that the Big Pink had a hand in promoting when its two members were running the British indie label Merok Records.
Album opener and lead single "Stay Gold" crystallizes the band's new style, with a playful, see-sawing synth riff anchoring singer Robbie Furze's soaring vocal, his lyrics hymning the restorative and salvific power of music itself. Similarly, "Jump Music" is a sort of meta-manifesto for the band's music, with lyrics that declare "we won't die wondering/ 'cause we/ we dance to our own beat," while kinetic guitars and squelching, whirring dance beats swarm in the background.
"The Palace" is one of the album's highlights, infectious and slow-building but ultimately bombastic and drenched in reverb. The album's longest song and another of its best, "1313" is a warped, yearning love song that anthemically declares, "I will stop at nothing/ I will be loved or die trying" (an intentionally "obvious" allusion to 50 Cent's Get Rich or Die Trying, the band's Milo Cordell tells SPIN — if you say so, Milo).
All in all, Future This is an enjoyable ride, chock full of epic electro-rock bombast and fiercely eclectic, even schizophrenic beats. However, while it's impressive that the band have expanded and varied their sound, veering left after a successful debut, the album's musical inventiveness does feel a little buried under Furze's lyrical and vocal schtick, which rarely varies.
Indeed, practically every track boasts the same exact overpowering brand of soaring vocals and hooky pop-rock songwriting, and ultimately some tracks wind up feeling like uninspired doppelgangers of the band's powerful singles. Meanwhile, the interesting instrumental snippets that adorn the beginnings and ends of many of these tracks offer a tantalizing glimpse of what might happen if the duo gave their experimental tendencies a bit more breathing room and tried their hand at different moods and tempos, as they hint at with the title track and the swooning, delicate album closer "77." Hopefully as they move forward, they'll lean a little less on their familiar songwriting tropes, just as they've become more adventurous in their sonic approach.