The Minor Planets on Radio Heartland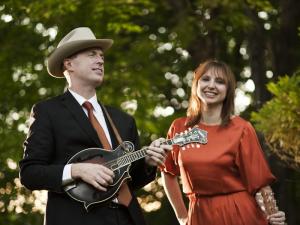 Dana Thompson and Eric Christopher have been making music for over a decade, but things got in the way of them putting out their second album soon after their first in 2001.
But kids, careers and the difficulty of navigating the music industry didn't stop them from writing and performing.
They started the process of the new record by recording at home, then at friends' homes, and eventually came out with a product they admit they didn't see coming.
The Minor Planets stopped in the Radio Heartland studios to play and chat with Mike Pengra of Radio Heartland and MPR News reporter Chris Roberts.

This in-studio feature aired on
Radio Heartland
January 19, 2012.
Guests
Dana Thompson
Eric Christopher
Resources
Related Stories