Erik Tasa performs in The Current studio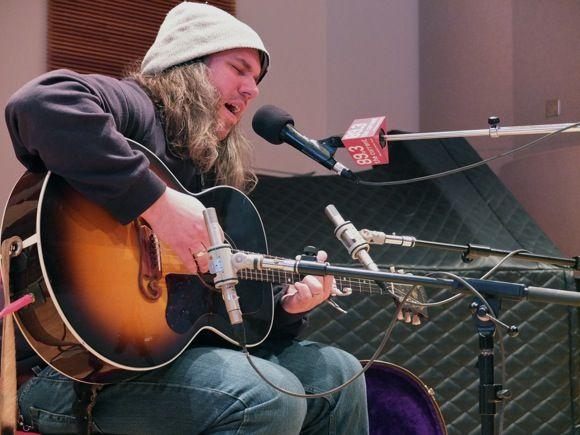 You may know Erik Tasa as a member of The Rockford Mules, a more raucous project compared to the quiet, contemplative tones of his newest solo release Ballad Of A Winter Beard.
A mostly acoustic affair, this collection of songs is a reflection of family and love. It's the result of a musician looking to get back to the basics like Tasa explored during recordings prior to the formation of his current powerhouse rock band. While the typical singer-songrwriter set-up has a history of seeming burnt-out, Tasa's execution is fully realized with a perfect amount of flourish to distinguish each track from one another.
Songs performed: "Sleep Between States," "Ballad Of A Winter Beard," and "Ain't My Home"
Guests
Related Stories
The Rockford Mules perform in The Current studio Describing themselves as "saltlick of the earth, blue collar sons of fathers who worked on their own cars in cold garages," the Rockford Mules jam so hard that their bassist broke a string during their in-studio session.