G. Love performs in The Current studios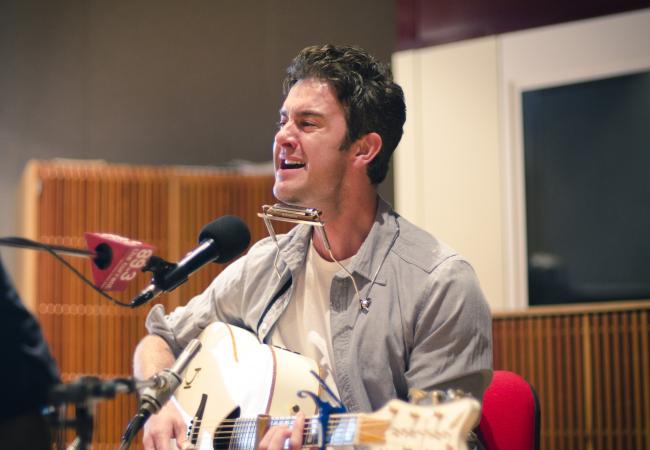 Philadelphia's G. Love has been steadily cranking out his unique style of ramshackle hip-hop blues for two decades now, both with his backing band Special Sauce and solo.
Last year, he released his most recent solo album, the Avett Brothers-produced Fixin' to Die, on Jack Johnson's label Brushfire Records.
G. Love recently swung through the Twin Cities on a solo tour, complete with a stop in The Current studio to chat with Mary Lucia.
Songs played: "Early Rising," "Milk and Sugar" and "Still Hanging Around."
Guests
Resources
Related Stories
G. Love performs in The Current studios Garrett Dotton III - also known as G. Love - was born in Philadelphia, PA. He began playing guitar at the age of 8 and wrote his first song by the time he was a freshman in high school. With influences such as Bob Dylan, John Hammond Jr., The Beastie Boys, Run-DMC and Schooly D, you'd probably wonder what the music of G. Love would sound like.
3 Photos
Philadelphia musician G. Love.

(MPR / Nate Ryan

)

Philadelphia musician G. Love.

(MPR / Nate Ryan

)

Philadelphia musician G. Love.

(MPR / Nate Ryan

)
View 2 more photos