Yukon Blonde performs in The Current studios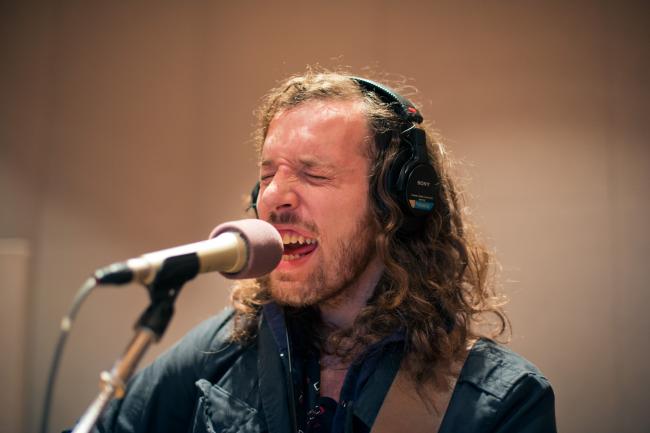 It's about time Yukon Blonde made its impact in the United States. For years, the Canadian band has been heralded as one of our northern neighbor's finest acts, gathering a slew of accolades by the CBC. Now the quartet is in full speed, on the heels of a their newest release Tiger Talk which they supported with 10 shows at South By Southwest, a major feat for any band, and the result of growing buzz from media and fans.
Their sound is a mixture of electro-punk and pop, a style that frontman Jeff Innes has made his duty to perfect. Tiger Talk is an ode to the '70s, one which pulsates with energy and translates well to the live arena.
Songs performed: "Radio," "Sweet Dee" and "Stairway."
Guests
Resources
5 Photos
Bassist John Jeffrey of Canadian indie band Yukon Blonde.

(MPR / Nate Ryan

)

Guitarist and vocalist Jeff Innes of Canadian indie band Yukon Blonde.

(MPR / Nate Ryan

)

Drummer and keyboardist Graham Jones of Canadian indie band Yukon Blonde.

(MPR / Nate Ryan

)

Guitarist Brandon Scott of Canadian indie band Yukon Blonde.

(MPR / Nate Ryan

)

Members of Canadian indie band Yukon Blonde.

(MPR / Nate Ryan

)
View 4 more photos