Dry The River performs in The Current studios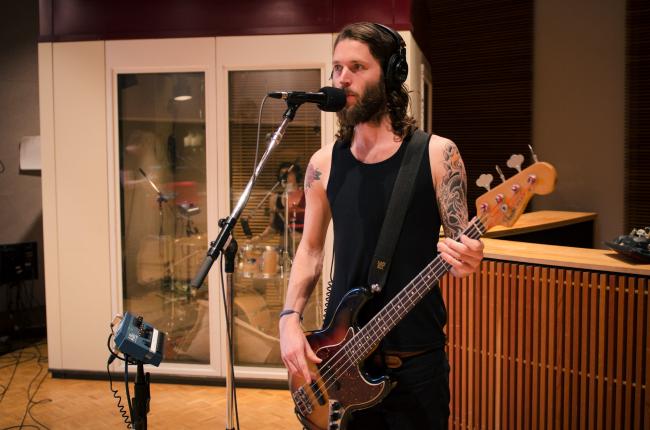 A fusion of hardcore, post-punk and folk (not kidding), the London-based five-piece Dry the River don't sit neatly in one genre. Growing up singing in a choir and then later as a teenager in hardcore bands, frontman Peter Liddle pulled from his parent's folk influences to create the distinct sound of Dry The River. Don't let the beards and violin fool you — they are not another Mumford and Sons! With their debut Shallow Bed due out in April, the band is touring heavily to promote it.
Songs performed: "New Ceremony," "Bible Belt," and "Lion's Den"
Guests
Resources
4 Photos
Dry The River performs in The Current studios

(MPR Photo / Nate Ryan

)

Dry The River performs in The Current studios

(MPR Photo / Nate Ryan

)

Dry The River performs in The Current studios

(MPR Photo / Nate Ryan

)

Dry The River performs in The Current studios

(MPR Photo / Nate Ryan

)
View 3 more photos