White Rabbits perform in The Current studio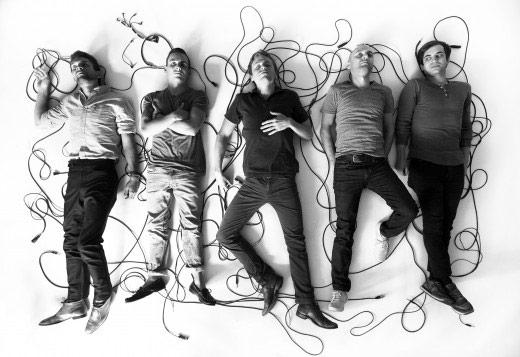 Brooklyn-via-Missouri indie-rock six-piece White Rabbits have kept relatively quiet since their sophomore album It's Frightening (produced by Britt Daniel of Spoon) cemented the indie buzz kicked off by their 2007 debut Fort Nightly.
The band, known for their dynamic and unpredictable live performances and emotionally textured songwriting, went into the studio last year after spending much of 2010 touring, and returned last month with their third full-length album, Milk Famous. Released on TBD Records (now home to Radiohead, among others), the album finds the sextet exploring darker and more nuanced and experimental territories within their familiar post-punk-influenced sound.
White Rabbits stopped by The Current studios to talk to Jade and play a few songs.
Songs played: "Heavy Metal," "Danny Come Inside" and "I Had It Coming."
Guests
Resources
Related Stories
White Rabbits perform in The Current studio Since finding their beginnings in Columbia, Missouri, the White Rabbits now call Brooklyn home and have exploded musically with their quirky sextet setup and power-pop hooks.