Musicheads Essentials: The Best of Faces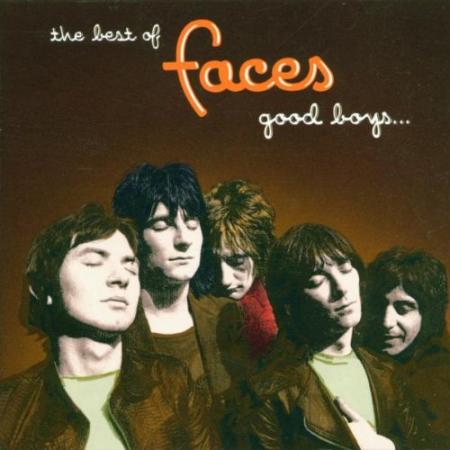 In their brief career (1969-76), this band provided the soundtrack to my final years in high school. If the English had done Proms, me and my mates would have ended ours drunkenly singing "Stay With Me" in the middle of the dancefloor, even if the DJ wouldn't play it! Yes they were a lad's band, chauvinistic, boozy and unpredictable, but they taught us how to be mates; why we should always be romantic; and, as working class music lovers, how to reach for your dreams, travel and make something of yourself. They also joyously celebrated the wonderful magic moments that can happen when people come together through music. That has stayed with me forever.
They thought of themselves as a very special live band, bent on ensuring that everyone had a real good time, so they never made the one great album (although they did record four). Perhaps this was because of the unique situation of having four members who could write songs — and two or 3 that wanted to sing! And so this compilation represents their contribution to rock history, an essential musical link. They were Mods from the sixties, which is where their name comes from, who had been inspired by the glam rock of the early 70's; (In the sleeve photo, Rod has a satin jacket, no shirt and a big necklace fit for a Queen... or Freddie Mercury at least!) and helped set the stage for punk, with their disregard for authority and the constant potential for anarchic collapse on stage during their shows. This is where British rock was right before The Sex Pistols. In fact 35 years ago "God Save The Queen" was suspiciously kept out of the Number One slot by one of Rod's first solo hits after being banned by the BBC!
They are also an interesting and possibly unique amalgam of influences that I can hear echoed in some of the new bands we play today. They pay homage to some of the American rock and soul that inspired them, even on this Greatest Hits compilation including great covers of The Temptations and Chuck Berry. In a recent Rolling Stone interview Ronnie Wood talked about the first rehearsals being a jam of Booker T and Meters songs, they have a funky side to them too. And they were one of the first British bands to do well over here, constantly touring to the point that they called Detroit their second home. This resulted in them writing about the country in a romantic and thrilling way as only visitors could. The first time I heard the word Minnesota was in their song "Pool Hall Richard"! This made a bizarre new cocktail when added to their quirky British heritage. I can't think of another band that made the piano rock harder! They were born out of the working class roots of pub rock, but were one of the first bands to make a rock show feel big enough to fill an American stadium.
I was drawn to the Twin Cities by its music scene 20 years ago, and Jim Walsh, local music writer, loves telling the story of the Faces playing here and what an impression they made, especially on The Replacements. Tommy Stinson STILL rocks the Faces hair style and the only time I ever met Paul, sharing our love of this band was our first conversation. Our friend John Munson covered "Ooh La La" with his band The Flops and it's a regular at any hoot. Its lyric is one of the strongest archetypal ideas of rock: "I wish that I knew what I know now, when I was younger!"
And I'm proud to say they can still bring it after all these years — April 14, 2012 they were inducted into the Rock 'n' Roll Hall of Fame in Cleveland! Rolling Stone recapped the event:
"Ooh La La" was a lot of fun, but they absolutely destroyed with "Stay With Me." Ron Wood played guitar with fiery passion, almost like he was trying to prove to Mick and Keith that he's in fighting shape for a Rolling Stones tour. Ian McLagan demonstrated that he's still one of the greatest keyboardists in rock and roll, and drummer Kenny Jones still has the chops that got him Keith Moon's old job in the late 1970s. Here's hoping that one day Rod comes to his senses and agrees to a tour with these guys.
Rod Stewart had the flu so he couldn't attend but it's not like he's retired! Still able to tour constantly after his revitalization as an American standards singer, he's been inducted before and could argue that he's the most successful solo artist of his peer group in the early seventies when this band formed. The one deceased member Ronnie Lane was a much loved bass player and songwriter, lost too soon to Multiple Sclerosis.
They made me dance, sing and think I could achieve anything! As long as you take music seriously enough to build a life around while always remembering to have fun, that's all you need!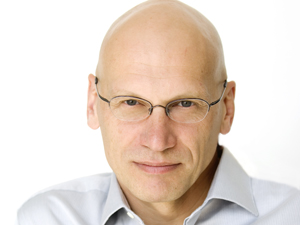 Mark Wheat is heard weekdays 6-10 p.m. on The Current and has been a DJ with the station since it launched in 2005. He tries to emulate his hero, the late, great BBC DJ John Peel, introducing new music to the audience by mixing it with songs they know and love.