Sara Watkins performs in The Current studios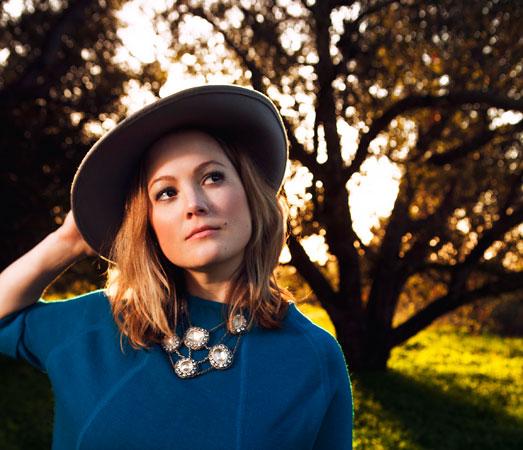 California-based singer-songwriter and fiddler Sara Watkins first rose to fame as a member of the popular and prolific progressive bluegrass trio Nickel Creek in the '90s and early 2000s. With that project on hiatus as of 2007, Watkins pursued a solo career, releasing a self-titled debut album produced by none other than Led Zeppelin bassist John Paul Jones. She also guest-hosted A Prairie Home Companion and, in 2011, toured with the Decemberists as a fiddle player and backup singer.
Watkins is set to release her second solo album, Sun Midnight Sun, on May 8th on Nonesuch Records. The album features several guest apperances, including contributions from Fiona Apple, Jackson Browne, Dawes' Taylor Goldsmith, and her brother (and fellow Nickel Creek member) Sean Watkins.
Sara Watkins stopped by The Current studios for a session on the United States of Americana.
Songs played: "The Foothills," "You and Me" and "Take Up Your Spade."
Guests
Resources
Related Stories