Here We Go Magic performs in The Current studios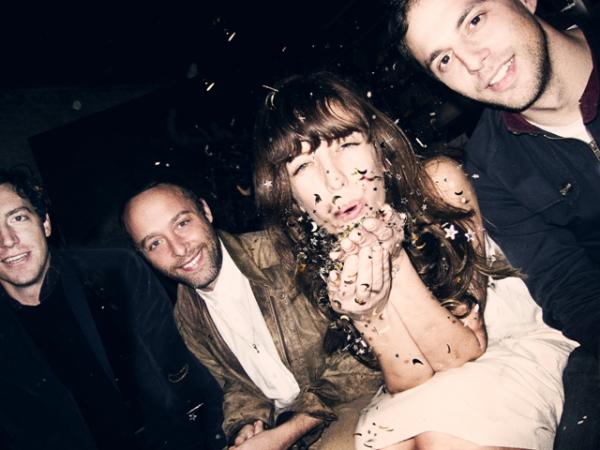 Here We Go Magic may be one of the most impressive live bands you'll ever see. Throughout the past three years, they've refined their craft for rhythm, creating a sonic landscape on stage that makes jaws drop and bodies move. The results are bombastic and genre-defying, although one reviewer recently coined their style as a blend of kraut folk rock, and that might be the closest we'll get to an appropriate description.
The brainchild of guitar virtuoso Luke Temple, Here We Go Magic started as a dreamy bedroom project in 2009 and morphed quickly into a full ensemble, putting out one of the more critically acclaimed records of 2010, Pigeons. With the help of famed producer, engineer and musician Nigel Godrich, Here We Go Magic got a well-rounded treatment for their latest effort A Different Ship. The record is a strong imitation of their live performance, sharply changing between major and minor keys, full jam-outs, quiet builds and the calculated fluctuations of Temple's trademark voice.
Songs performed: "Make Up Your Mind," "How Do I Know" and "I Believe In Action"
Guests
Resources