Slideshow: Metric performs in the UBS Forum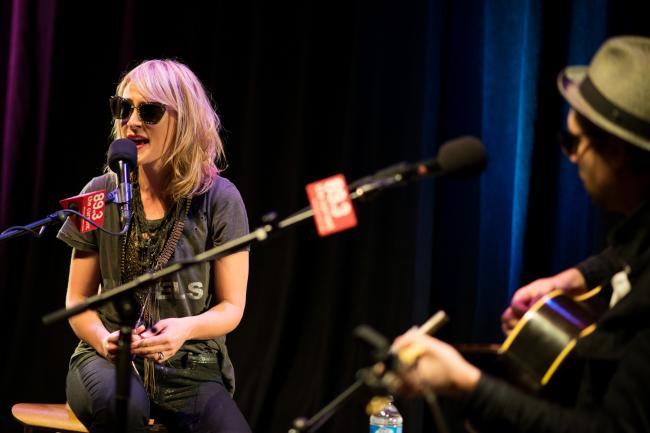 Enjoy this slideshow of Metric performing in the UBS Forum. We'll air the full session Tuesday, June 12 at 5 p.m.
Preview Metric's new album, Synthetica, below:
Guests
Resources
Related Stories
Metric performs in The Current studios After a four-year stint working on solo records and side-projects, the Toronto- and Brooklyn-based band Metric has finally released their fourth album "Fantasies" and first since 2005's "Live It Out."
8 Photos
Metric performs in the UBS Forum

(MPR Photo / Nate Ryan

)

Metric performs in the UBS Forum

(MPR Photo / Nate Ryan

)

Metric performs in the UBS Forum

(MPR Photo / Nate Ryan

)

Metric performs in the UBS Forum

(MPR Photo / Nate Ryan

)

Metric performs in the UBS Forum

(MPR Photo / Nate Ryan

)

Metric performs in the UBS Forum

(MPR Photo / Nate RYan

)

Metric performs in the UBS Forum

(MPR Photo / Nate Ryan

)

Metric performs in the UBS Forum

(MPR Photo / Nate Ryan

)
View 7 more photos