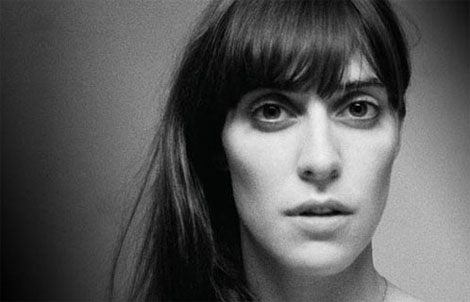 A sometime member of Broken Social Scene and a gifted singer-songwriter in her own right, Leslie Feist has released four albums of beautiful, folk-tinged indie-rock and has cemented her place as one of the indie community's most vital artistic voices. Her most recent album, Metals, was a mature and nuanced crystallization of the ideas and themes she's explored throughout her career. Currently on tour, Feist found time to stop by The Current studios to chat with Mac Wilson and take over our airwaves to play some of of the music she's enjoying lately.
Playlist
1. Maurice Williams - "Stay"
2. Suicide - "Johnny"
3. Nicolas Jaar - "Variations"
4. Wilco - "Please Be Patient With Me"
5. Patti Smith - "Because the Night"
6. The Cure - "Pictures of You"
Videos
Maurice Williams — Stay
Suicide — Johnny
Nicolas Jaar — Variations
Wilco — Please Be Patient With Me
Patti Smith — Because the Night
The Cure — Pictures of You
Guests
Resources