Album Review: Brandi Carlile - Bear Creek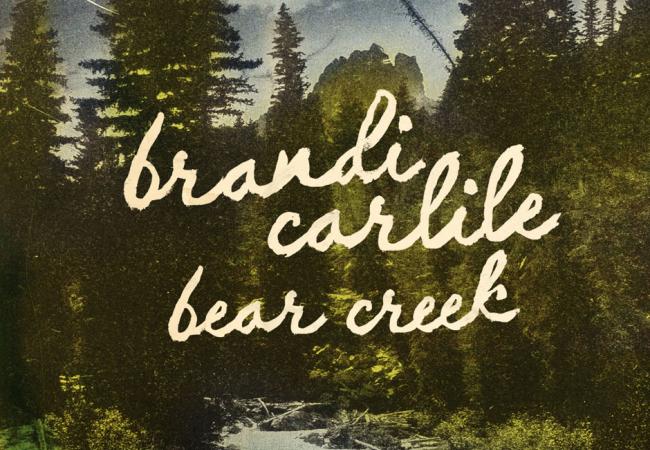 At the age of 31, Brandi Carlile is a music veteran. When she was eight, she performed the old Johnny Cash song "Tennessee Flat Top Box" with her mother, and by the age of sixteen she was singing backup for an Elvis impersonator. It was around that time that she dropped out of school and began writing songs and pursuing a career in music.
Carlile just released her fourth studio album, Bear Creek. The title refers to Bear Creek Studios, where a majority of the album was recorded. The studio is a converted barn just outside her hometown of Seattle, Wash. Perhaps the barn rubbed off on her. This album is looser and less formal than most of her work, with several tunes full of foot-stomping and hand-clapping. Carlile seems like she had a good time recording, and it's evident all over my favorite song on the album, "Raise Hell," which is a perfect blend of gospel and alt-country. As with most any recording by Carlile, she kills the vocal!
Not only do you hear gospel and alt-country influences on Bear Creek, the album's first track, "Hard Way Home," has a kind of Celtic lilt. Another highlight is "Keep Your Heart Young," a nice little tune about her childhood, which hints at bluegrass.
But don't let words like "bluegrass" and "alt-country" scare you. Bear Creek still contains a few of Carlile's signature ballads. The album's lead single "That Wasn't Me" is in the same league as Adele. I love the song's simplicity — it's pretty much just Carlile's vocal, piano and a few harmony vocals. Another gorgeous tune is "A Promise to Keep," which features great lyrics like, "The hill I'm walking up is getting good and steep." When she sings, you believe her. Songs like these are why she is so beloved by her fans, and why she sells out most of her area shows.
Brandi Carlile's greatest gift is that she is an exquisite singer. She can be tough and she can be tender with ease. Her vocals are never forced. She is always in her comfort zone, without all the vocal gymnastics of many of today's pop stars.
Truth be told, I wasn't sure about writing this review at first. I always felt her music was a little too adult contemporary for my taste. But after a listen to the new Bear Creek album, Brandi Carlile has a new fan!