Just in time for summer: 4 new tracks you'll hear on The Current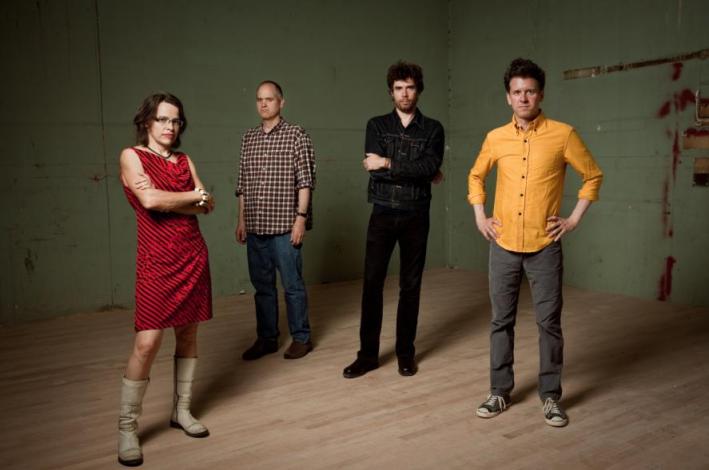 Check out the new music that we've added to our mix here at the Current this week, including with new music from buzzed-about acts like Twin Shadow as well as indie staples like Superchunk.
Superchunk – "This Summer"
Chapel Hill, N.C. DIY veterans Superchunk returned to the scene in 2010 with Majesty Shredding, their ninth studio album and first in nine years. There don't appear to be any plans for a new full-length in the quartet's immediate future, but they have released a one-off single on Merge Records just in time for summer. This catchy, charmingly sloppy punk tune is the A-side, while a cover of Bananarama's "Cruel Summer" is the B-side.
Heavy – "What Makes A Good Man"
Brit-rockers the Heavy are slated to drop their third LP The Glorious Dead this August, and first single "What Makes a Good Man?" finds the band serving up more of their soul and blues-inflected garage rock. The song even features back-up vocals from a gospel choir the band met on a jaunt to Columbus, Georgia while recording the album.
Twin Shadow – "Five Seconds"
Under the stage name Twin Shadow, George Lewis Jr. plays indie pop heavily influenced by New Wave and R&B. His 2010 debut album, Forget, was produced by Grizzly Bear's Chris Taylor and found widespread critical success. His sophomore LP Confess is due out July 10 on the legendary British indie label 4AD, and lead single "Five Seconds" is a dark, driving synth-pop number that wouldn't sound out of place on an episode of Transmission.
Yeasayer – "Henrietta"
We last heard from late 2000s indie breakout stars Yeasayer, the Brooklyn quintet had released a stunning debut album, 2007's All Hour Cymbals, and followed it up with an impressive and varied sophomore LP, 2010's Odd Blood, which yielded great singles like "O.N.E." and "Ambling Alp." "Henrietta" marks one of our first tastes of what the band has in store on their third album, Fragrant World, due out August 20.