Delta Spirit performs in The Current studios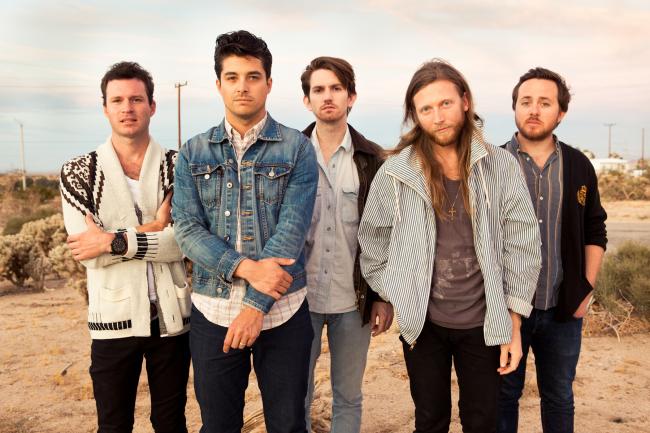 Don't believe the critics of the world: Delta Spirit is not an Americana band. They may not know how to describe their music yet, but the five-piece out of California aren't going to let anyone box them into one genre.
Their self-titled third full-length album, Delta Spirit, finds the band soulful, rocking and at times, yes, a little folky.
Fresh off their performance at the River's Edge Music Festival, the band stopped in The Current's studios to play a few tracks off their new record and talk shop with Morning Show host Steve Seel. Topics include the handsomest member of the band, the origin's of the band's "gorgeously smashed-up strat" and the following direct quote: "You're so hot, you remind me of Ronald McDonald and Jerry Falwell."
Songs performed: "California," "Empty House" and "Time Bomb."
Guests
Resources