Blitzen Trapper perform in The Current studio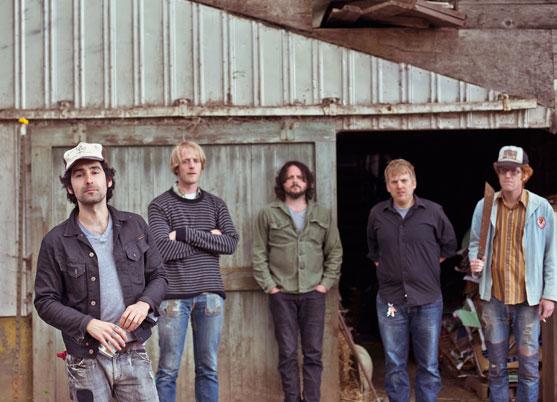 Portland, Ore. folk-rock troupe Blitzen Trapper have been exploring the boundaries and possibilities of Americana for over a decade now, releasing a half-dozen full-lengths and winning the hearts of the national indie scene along the way.
The buzz they generated with their third album, 2007's Wild Mountain Nation, landed them a deal with Sub Pop, and each successive album has shown the quintet maturing in their songwriting and musicianship and incorporating eclectic new influences. Their most recent album, 2011's American Goldwing, found the band veering towards psychedelic sounds and away from some of their darker and more introspective work.
Currently on an extensive summer and fall tour of North America, the band managed to squeeze in a stop by The Current studios to play a few songs and chat with Mac Wilson.
Songs played: "Love the Way You Walk Away," "Might Find it Cheap" and "Fletcher."
Guests
Resources
Related Stories