Psych-rock stompers and delicate indie-pop: 5 new tracks you'll hear on The Current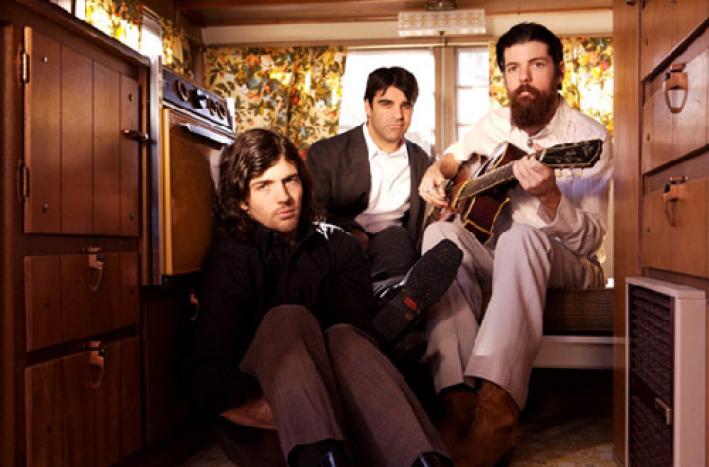 This week and last, we've added a bunch of new music to The Current airwaves from a mix of artists old and new. Check out a sampling of some of the new songs you'll hear on the station below, which range from psych-rock stompers to delicate indie-pop.


The Avett Brothers – "Live and Die"
The Avett Brothers have been toiling away making plaintive indie folk-rock for over a decade. The band's popularity turned a corner sometime around the release of their 2007 album Emotionalism, and they have since become a staple of the national indie Americana scene (not to mention a huge favorite of The Current's staff and listeners). The North Carolina quintet's first album since 2009's widely acclaimed and very popular I and Love and You is called The Carpenter and is due out on September 11. First single "Live and Die" finds the band playing to their melodic strengths, with surprisingly clean, crisp production.

Blur – "Under The Westway"
The venerable Brit-pop act reunited in 2009 for a run of big shows and festival performances in the UK and across Europe, but evidence of continued activity has been scarce since then. However, a few months ago guitarist Graham Coxon hinted that the quartet was planning a new album, and while it's unclear if or when a new full-length will see the light of day, the band has released two singles this summer and has scheduled more live shows. Enjoy one of those singles, "Under the Westway."

John Mark Nelson – "Reminisce"
This local troubadour is only 18, but his self-released debut album Still Here has garnered substantial local press attention. We've been spinning tracks from him on the Local Current stream, and he stopped by the Local Show this past weekend for a session. Now we're putting this infectious track, off of his new EP What Did I Find?, into our mix of tunes on 89.3 The Current.

Ty Segall Band – "I Bought My Eyes"
Bay Area garage-rock revivalist Ty Segall has been absurdly prolific in the last few years, and it seems — judging by the avalanche of rave reviews and blog-powered word-of-mouth hype — that he'll finally break past underground fame and into the wider indie-sphere with Slaughterhouse, his debut full-length using the name Ty Segall Band. Enjoy this slice of ferocious psychedelic garage-rock from that album.

Brother Ali – "Stop The Press"   
   
Political activism and awareness is nothing new for Brother Ali, but his forthcoming fifth album Mourning in America and Dreaming in Color — which comes on the heels of his arrest during an Occupy Homes MN protest — promises to provide an especially vital dose of Ali's soulful, highly politicized brand of hip-hop. That said, lead single "Stop the Press" is vibrant, light-hearted and fun, with an infectious horn-powered beat and lyrics that delve into Ali's contemplative and autobiographical side without sacrificing his trademark energy and intensity.