Album Review: Passion Pit - Gossamer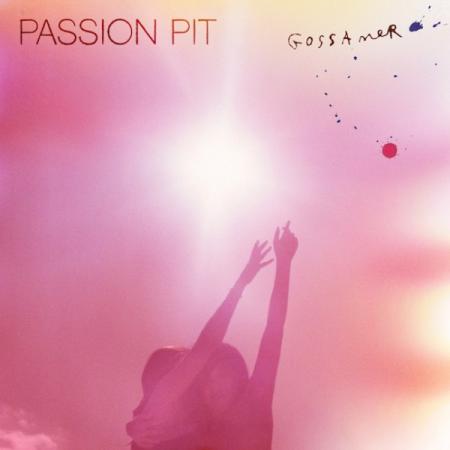 In this era where singles are valued more than albums, there is no shortage of flash-in-the-pan, one-hit-wonders upon which are bestowed all sorts of labels like "the next indie darlings." Nor is there a shortage of hipster backlash that predictably follows graduation into the mainstream — whatever that is.
Michael Angelakos's band Passion Pit may have overcome the fate (and hateful comments sections) that have tripped many indie bands. The band's debut release, Manners, was a collection of catchy songs, but there wasn't a proverbial genre-defying hit that created anticipation for a second release. So as "Sleepyhead" and "The Reeling" crossed into the mainstream, there was little criticism as to whether the band had moved away from their roots.
This week, Passion Pit releases their sophomore effort, Gossamer. The album is a natural extension from Manners — synth-happy pop songs with depressing lyrics. Despite the similarities to Manners, Passion Pit's new album has transcended any hint that this band has run their course.
So why Passion Pit?
Maybe it's because they took three years to write new material, giving their fans a break from the hype machine, or perhaps they have struck a common chord that reaches beyond the snobbery of the average new music junkie. Regardless of your critical response to the band or the rash of new pop-leaning music sprouting from the indie world, the appropriately-titled Gossamer is a part of the music fabric of 2012.
On the surface, the songs sound genuinely optimistic, but the lyrics are dark and personal. In contrast to Angelakos's complete control over his voice, the melodies and rhythms veer recklessly across the album. Each track is as memorable as the last, leaving an emptiness upon completion that can only be filled by another listen. Before you give this album a rejected reading — stop. Don't think. Just listen and enjoy.
Resources