Sleep Study performs in The Current studios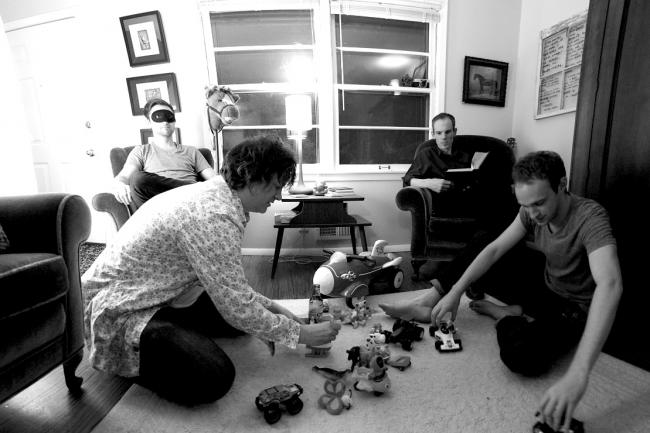 Sleep Study's craft comes in their songwriting, joining the ranks of other established lyricists in the Twin Cities like Chris Koza, Jeremy Messersmith and Adam Levy. Coupled with strong chemistry within the band and an updated '70s aesthetic as heard on their first single "Flower Girl," the group has been making waves since their formation last summer.
It's been a long time coming, but debut album Nothing Can Destroy is finally seeing a release after six months on Simon Recordings in New York. While waiting for that deal to come through, Sleep Study has been playing throughout town on a consistent basis to perpetuate the already strong buzz.
They fill a niche that the community hasn't embraced as fully compared to other music genres, and perhaps that's why the interest in Sleep Study's future is so promising.
Songs performed: "Flower Girl," "Souvenirs" and "It's Not Fair"
Guests
Resources