Dirty Projectors perform in The Current studio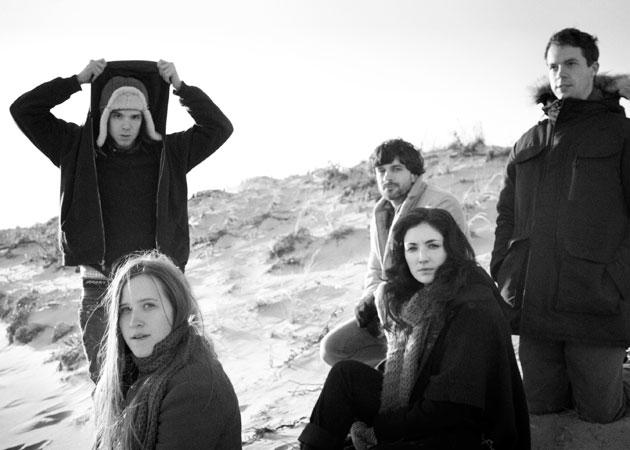 Dirty Projectors, the shapeshifting herd of arty indie-rockers led by oddball mastermind Dave Longstreth, have crowned the unpredictable first decade of their existence with their smart, accomplished fifth full-length Swing Lo Magellan.
Dirty Projectors began in 2002 as a Longstreth solo project, and their first handful of releases were largely lo-fi catalogs of his eccentricities. Starting with the band's third official album, 2005's The Getty Address — a loose concept album about the recesses of Eagles frontman Don Henley's psyche that was only marginally more accessible than their earlier work — Longstreth and company's warped vision began to make ripples in the national scene. Dirty Projectors followed with 2007's Rise Above, a collection of free-form, impressionistic Black Flag covers recreated from memory.
It was on 2009's Bitte Orca, though, that Dirty Projectors found the perfect balance between their experimental thrust and their pop tendencies, incorporating influences from avant-garde folk and mainstream R&B. On the strength of singles like "Stillness is the Move," the album struck a chord with audiences and critics, propelling the band into the upper echelon of indie rock.
Swing Lo Magellan, released last month, finds the band building on that success with a less urgently inventive and more casually exploratory approach. While the album's songwriting is more straightforward, the band certainly hasn't lost the skewed outlook that has defined their music to date. On the eve of Swing Lo Magellan's release, Dirty Projectors chatted with Barb Abney and playing several songs from the album.
Songs played: "Gun Has No Trigger," "See What She's Seeing," "Dance For You," "Swing Lo Magellan" and "The Socialites"
Guests
Resources
Related Stories