Album Review: Phoenix - Wolfgang Amadeus Phoenix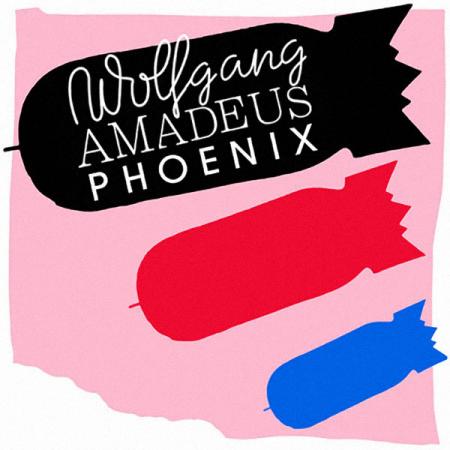 Think less but see it grow/like a riot, like a riot, oh!
The boys of Phoenix have long been a band just on the cusp of breaking. Watching friends Air and Daft Punk hit it big, Phoenix must be ready for its turn. With the release of Wolfgang Amadeus Phoenix, the French foursome seems ready to build on the sparks of 2004's Alphabetical and 2006's It's Never Been Like That and grow to something riotous...and perhaps Wolfgangian.
Frontman Thomas Mars wants to fill some pretty big shoes. Besides name-dropping Wolfgang, Mars has mentioned in a few interviews that he was listening to Lou Reed's Street Hassle during the making of this release. Reed's work might have influenced the five-minute contemplative instrumental "Love Like A Sunset Part 1" and its minute-long sequel. While the songs may fulfill the wannabe classical artist, they seem out of tone with an album that is all about building up into a riot.
The first track "Lisztomania" is based on a phrase coined to describe the Beatles-esque frenzy that surrounded Franz Liszt, classical music's first pop star. And while the album may not induce you to grab your hair and scream like a fan, it will definitely induce you to dance. Which, let's face it, is what Phoenix has always been good at doing. With plenty of synthy organs, dance-floor filling drum beats and Mars' trance-like voice, this is Phoenix as it has always wanted to be.
There is a hazy summer feeling to the album. Fuzzy guitar and a rolling drumbeat undulate in "Rome," making it feel like a vacation day where you wake up and suddenly realize you have no idea where you are. Mars' vocals seem equally dreamy in a way that is distinctly his own. He lazily drones his way, in the greatest possible way, through the songs, creating a trance that makes you close your eyes, think less and just dance.
While they may not be living up to the likes of Mozart, Liszt or Reed, Phoenix is growing. Perhaps by pushing themselves to be like the greats of years past, Phoenix has finally created the album that will give them a name of their own.
Resources
What is Spotify?