Nirvana bassist Krist Novoselic chats with The Morning Show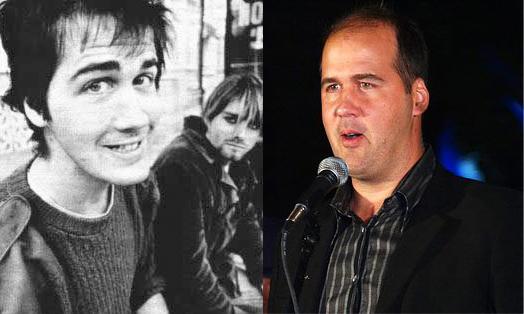 Krist Novoselic may be best known as the bass player for Nirvana, but he has spent recent years as a hobby farmer in Wahkiakum County, Washington and as a political reform activist. His book, Of Grunge & Government: Let's Fix This Broken Democracy!, was published in 2004. From 2007-2010 he wrote a column on music and politics for the Seattle Weekly, and he has served as chair of FairVote's board since 2008. He appears regularly in the media discussing election reform.
He spoke to Jill and Steve today about his August 23 event with FairVote. The event takes place at:
Traffic Zone Center for Visual Arts,
250 N. 3rd Street, Minneapolis
6:00 - 8:00 p.m.
The event includes food by Barbette, Be'wiched, FACES, Froz Broz, HauteDish, Moto-i, Patisserie 46, Victors and music by DJ Brian Engel (Hipshaker/Hotpants).