Brother Ali performs at the Minnesota State Fair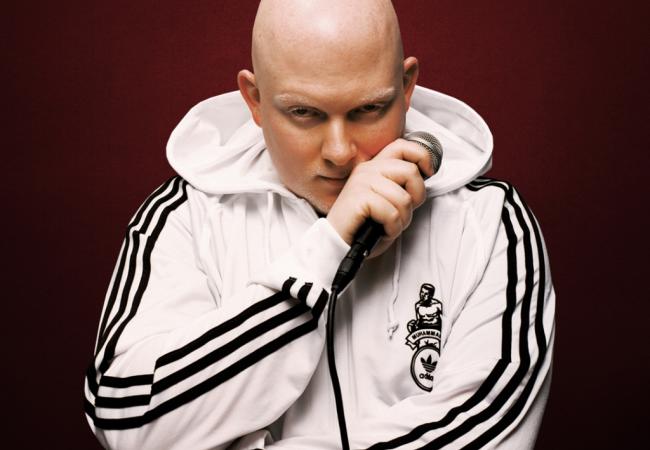 Hip-hop may not be the first association people make with the Minnesota State Fair, but Rhymesayers Entertainment and The Current are changing that. P.O.S. stopped by the MPR booth this week for an electric live set, and if anybody can follow his performance, it's fellow Rhymesayers' rapper Brother Ali.
Brother Ali has been performing on The Current for more than half a decade. (His first in-studio performance was in 2007!) Recently he has been grabbing headlines for his participation in Occupy Homes protests (and his subsequent civil disobedience arrest), but the focus is quickly shifting to his new music. Brother Ali visited the MPR booth to chat with Mary Lucia and perform for the crowd.
Songs performed: "Mourning in America," "Only Life I Know" and "FAJR."
Guests
Resources
Related Stories