Album Review: Cat Power - Sun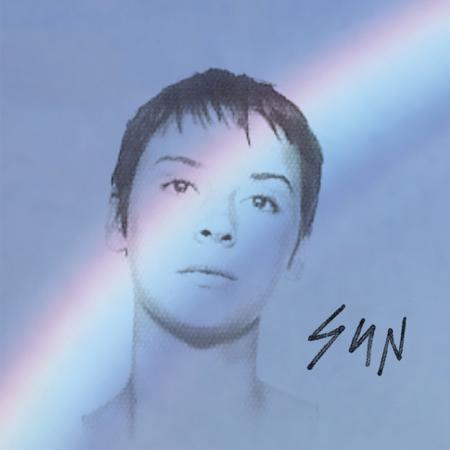 Like most people, I grew up idolizing rock stars. It's not hard to see why.
Rock stars get to travel the world and perform in front of scores of people! Fans scream and cheer for them because rock stars have a natural talent for using their voices to entertain us. Their names are iconic and they are perpetually surrounded with beautiful people in tabloid photos as they dodge cameras, leaving expensive eateries and retreating into stretch limousines. Rock stars deliver the perfect quotes in interviews, which then appear in 20-point font below their flawless, glossy photos in Rolling Stone. Oh! — And rock stars make tons of money. What's not to idolize?
In many ways, Chan Marshall is an ANTI-rockstar. She's travelled the world throughout her life -- starting as a child moving from town to town, and as an adult touring the world -- and it has made great material for the Cat Power record, Sun. But let's talk about those other "rockstar" myths, now. While people DO scream and cheer for Chan Marshall to appear on stage in front of them, there are many stories of how she suffered from stage fright during this performance or that performance. There are stories of how the audience was talking louder than Chan Marshall's delicate voice and/or the venue's sound system could carry, which only exacerbated the nervousness from stage and led to a friend-of-a-friend-of-someone-you-know heckling Chan Marshall from the audience. And neither of those scenarios ended well. That doesn't exactly reek of the swagger you'd expect from a rockstar.
Many of you will probably agree when I say that I wish more people were familiar with Chan Marshall's music as Cat Power. But since she hasn't sold as many records as Katy Perry, it seems as if she's this protected, beautiful secret, kept by indie music lovers. But like Katy Perry, Chan Marshall IS that beautiful person coupled up with someone more outwardly famous in the tabloids. In fact, she's so beautiful, that when she poses for the "accompanying photo" for an interview, it is virtually impossible for her NOT to look like a million bucks!
That's all very rockstar, but when it comes to saying the "perfect thing" in an interview, Chan Marshall is definitely the ANTI-rockstar. She's oft portrayed as overly confessional, blunt and at times, scatterbrained. I've always felt that interviewers have the tendency to find the most wildly erratic quote that she makes and attribute that as the quote below the candid shot of her smoking in the latest indie-press interview.
Chan Marshall is a non-linear conversationalist. She's asked a question and as she begins answering she remembers a factoid that builds onto the answer and veers off-track to explain and give more detail. Then she enters back into the line of thought where she left off, weaving facts and feelings and experiences into the conversation. This may seem to many as a discombobulated way of speaking. But to me, it's a perfectly normal, everyday way of thinking/talking.
It's now well known through widely reported stories that Chan Marshall has had some tragic ups and downs over the years. Some I've already mentioned -- like an unsettled childhood and financial woes. Those, coupled with the deaths of past loves and friends, a very public struggle with alcohol/substance abuse, mental "breaks" and the recent break-up with her movie star boyfriend, it is a wonder she chooses to bare her soul so publicly and release another record at all.
The downs had their toll, which leads us to the "tons of money" myth I mentioned earlier. Before the release of Sun, Chan Marshall's finances imploded. Long and short of it, she went bankrupt. She couldn't pay anyone to work on the record in advance of its release... but Chan Marshall managed to turn that into a positive, by helming the record herself.
While Chan Marshall turns the rockstar myths on their head, I believe she still is the PERFECT rockstar; stage fright, breakdowns and all. It's my opinion that Sun is a gift to you and I. We can thank Chan Marshall for this gift by buying it and then introducing the record to at least one friend who is unfamiliar with Cat Power. She still won't sell as many records as Katy Perry, but we can attempt to "pay it forward" by increasing the size of her fan-base, one person at a time. And it should be an easy and delightful task, as this record has something for everyone.
Sun launches with the percussive and dreamy "Cherokee." The simplistic vocals and layers of looping synthesizers make the title track, "Sun," one of my favorites on the record. "Ruin's" sentiment — "I've traveled the world and seen some heartbreaking circumstances ... how dare we complain when people are starving?" — particularly strikes a chord. You'll fall in love with the harmonies in "3,6,9," and if you are seeking the definition of "strong-yet-delicate vocals," it can be found on "Always on My Own."
Need to get moving? "Real Life" is the most danceable song in the Cat Power catalog. Chan Marshall channels the haunting alto of Marianne Faithful on "Human Being." In her MTV review, Katherine St. Asaph describes "Manhattan" as "disarmingly plinky about complex feelings, but in an expected way — it's practically a Jens Lekman song." "Silent Machine" is bluesy and bumpin', while on "Nothin' But Time," the legendary Iggy Pop and Chan Marshall team up for the perfect ten-minute collaboration. I am loathe to use the word "dreamy" twice in a review, so I'll describe "Peace and Love" as super-dreamy.
On Sun, Chan Marshall's ninth studio record as Cat Power, she has become the rock star we've always needed: raw, evocative, outspoken and awe-inspiring. When Cat Power comes to your town, consider it your duty to attend the show, relish in the stage banter and hold your conversations until after the show. Give her the stage and watch her shine!
Resources
What is Spotify?